All Day Meal Combo!
Thursday, May 18, 2023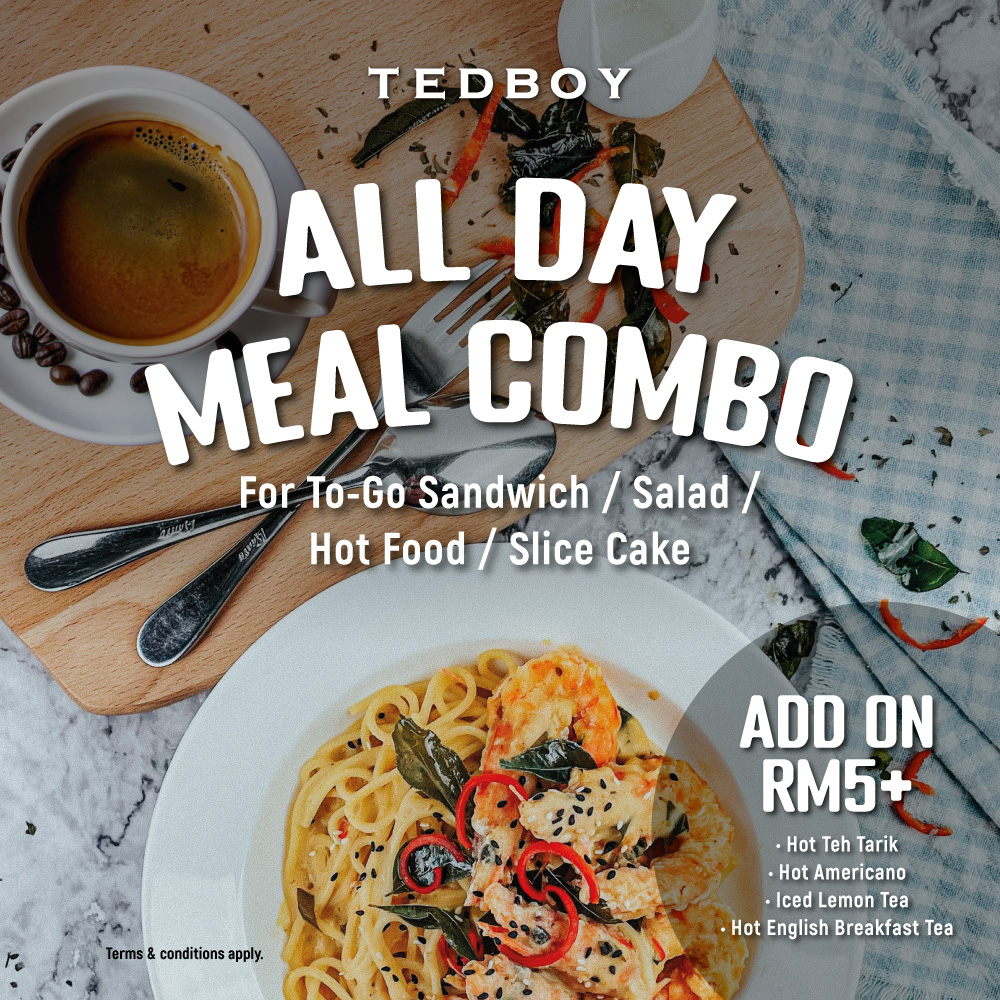 Terms & Conditions
This promo is applicable at any time on WEEKDAYS (Monday - Friday) & dine-in ONLY.
In this promo customers can choose any To-Go-Sandwich / Salad / Hot Food / Slice Cake
with Selected drinks (Hot Americano, Hot Teh-Tarik, Hot English Breakfast Tea & Iced
Lemon Tea ) by adding on just RM5.
All prices are in Ringgit Malaysia and inclusive SST 6%. Dine In 10% Service Charge is applicable.
This promo set is not valid on weekends & public holidays.
Add On Promo not Valid with SCB Staff discount. Meaning if they are SCB staff enjoying 30% for their hot food etc, they are not entitled to add on RM5. All items for them will be on ala carte pricing, less 30%.
Management reserves the right to amend terms and conditions without prior notice.