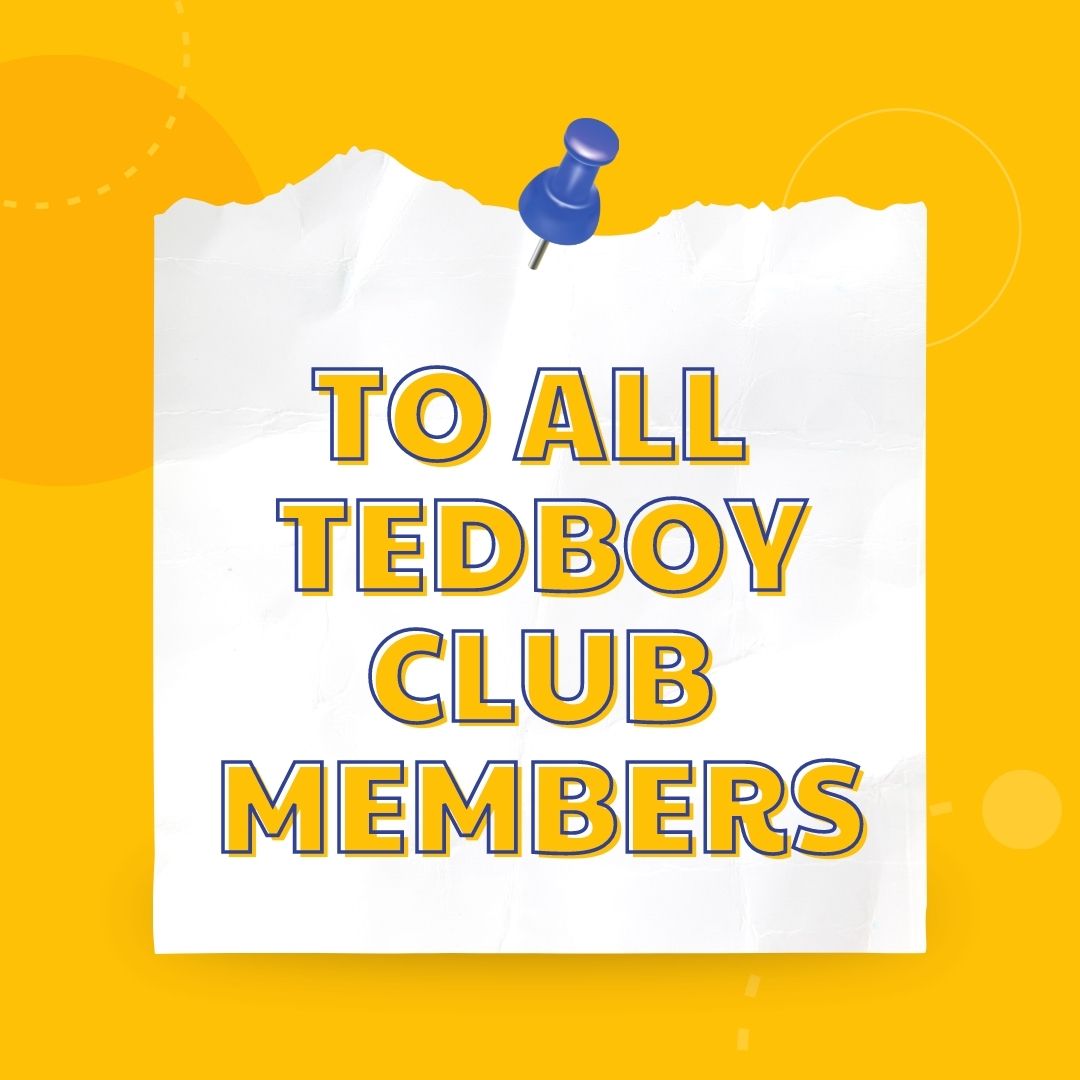 Dear Tedboy Club loyal members,
As we reflect on the year that has been, we want to thank you for your continuous support since Day 1 by patronizing our Tedboy outlets across Klang Valley, and/or purchasing goodies via our official website tedboy.com.
The sole purpose we started the Tedboy Club Membership programme is to reward our loyal and returning customers. We watched our Membership base grow tremendously as our customers enjoyed collecting the reward points! We did not implement an expiry to the reward points and this caused some of our customers to be somewhat inactive in the system (some since 3 years ago!).
We still believe in rewarding our customers, however to make our Rewards System more efficient we need to do some adjustments. Hence we share both good and bad news to you today.  With immediate effect, all Reward Points collected within the year, will expire within the end of the year itself. This means, all Reward Points collected up until today, will expire by 31 December 2021. With this announcement, we hope that our customers will quickly utilize the Reward Points on our products (tip: Christmas is coming!). On January 1 2022, everyone will start with a fresh slate (zero points). In Year 2022, all Reward Points earned in 2022 will expire on 31st December 2022 and so forth.
If you are unable to fully redeem your Reward Points by year end, do not fret! We have added a new reward tier available in December, in which you will be able to redeem cash vouchers with 6 months validity. (500 points = RM50 cash voucher).
As part of our continuous process improvement, we are implementing a separate Reward System on our official website for your online purchases. This means that you can collect Reward Points from online purchases when you purchase for family and friends. (Note: our current system is not able to match both physical and online purchases to a single user in a cost efficient way. Sorry we really tried!:( ). 
We will be introducing more discounts and offers for our members in 2022, so stay tuned for that!
Lastly, we are grateful for your immense support and belief in us to pull through this pandemic.
Thank you and look forward to 2022!
- Patrina Tang, Director of Tedboy