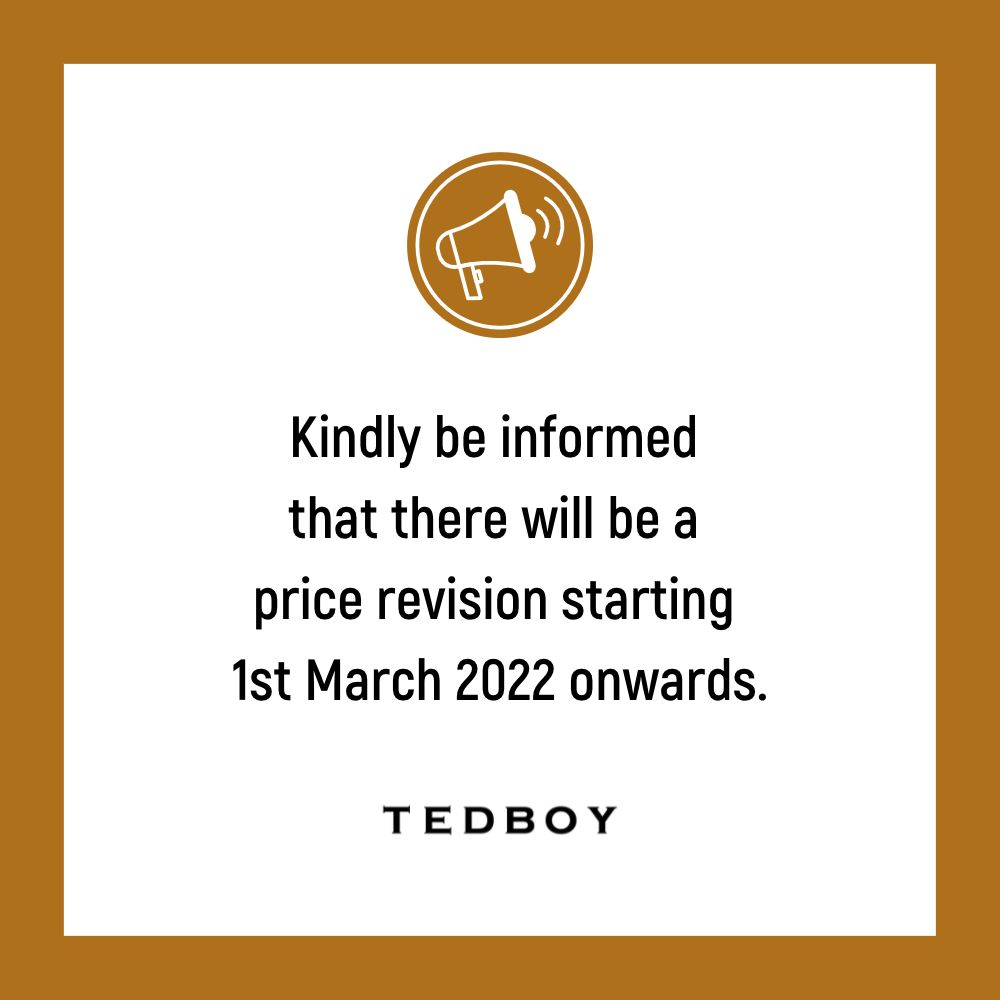 OFFICIAL ANNOUNCEMENT: PRICE REVISION EFFECTIVE MARCH 2022
Dear valued customers,
We would like to express our sincere appreciation for your continuous support over the past years.
Due to the increasing cost of goods and raw materials, kindly be informed that some products will
have price adjustment from 1st March 2022 onwards. The price increment is essential to maintain
the quality of our products and services. This move is also pivotal to allow us to continue on this
journey and develop new products to excite you. Our last price increase was in fact 4 years ago on
12 March 2018.
Your kind understanding is highly appreciated and we hope you will continue to support us.
Thank you so much,
TEDBOY
Click here for Official letter from Tedboy (Uniqbe Bakery Sdn. Bhd.)