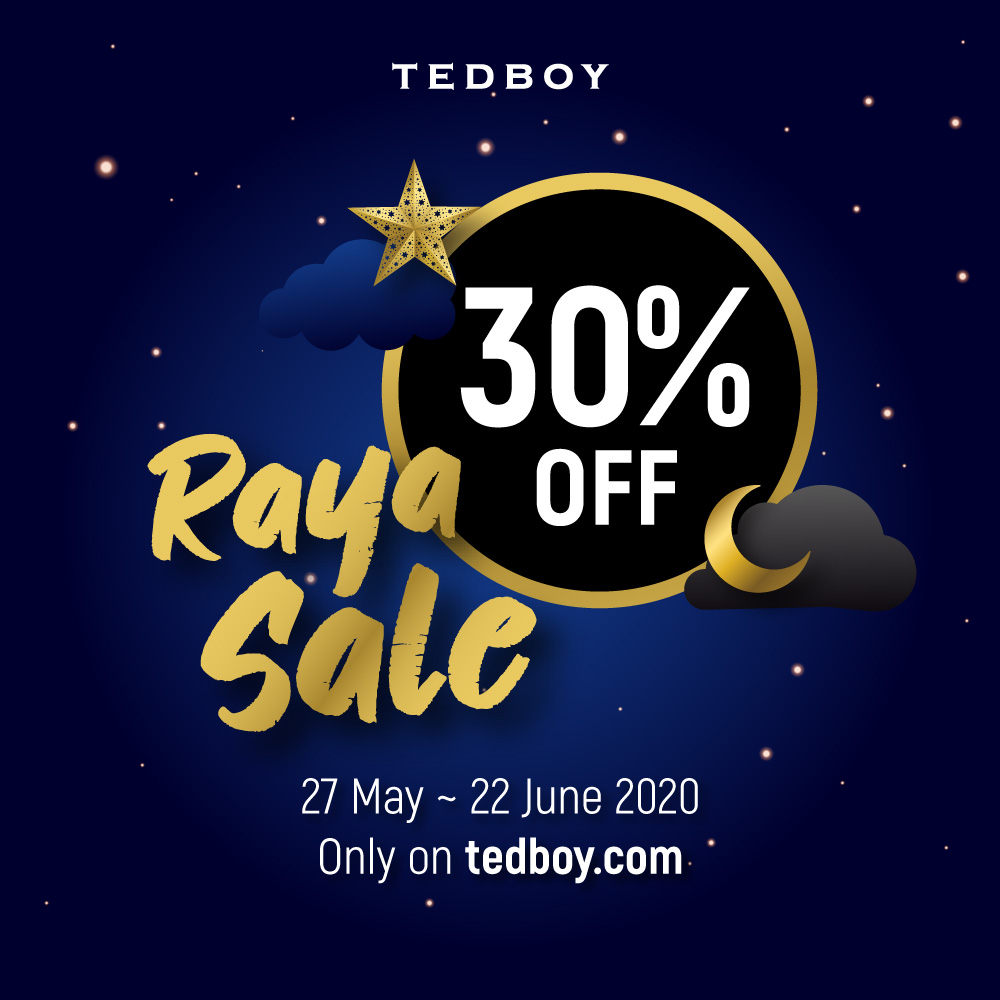 After a month of fasting, Muslims all over the world celebrate Eid al-Fitr (Hari Raya), also known as 'Festival of Breaking the Fast' which marks the end of the month-long fasting of Ramadan. Did you know it is only the first and only day of the month of Syawal that Muslims are not permitted to fast?
Together to celebrate this festive month of Syawal, Tedboy offers selected (and delicious freshly baked!) products a special offer of 30% off from 27th May till 22nd June 2020! Enjoy this offer for your own, or for gifting during this season :)
Terms and conditions apply:
All prices are subject to SST 6% and delivery fee (for delivery requests).
Offer only valid for online purchase on www.tedboy.com, for selected products.
Valid from 27th May 2020 00:00 till 22 June 2020 23:59.
All orders must be successfully made (with payment online via ipay88 payment gateway), and successful orders will be deemed confirmed and will be processed accordingly.
Cancellation or change of order details require a min of 48 hours notice prior to delivery or self-collection date.