Wednesday, December 11, 2019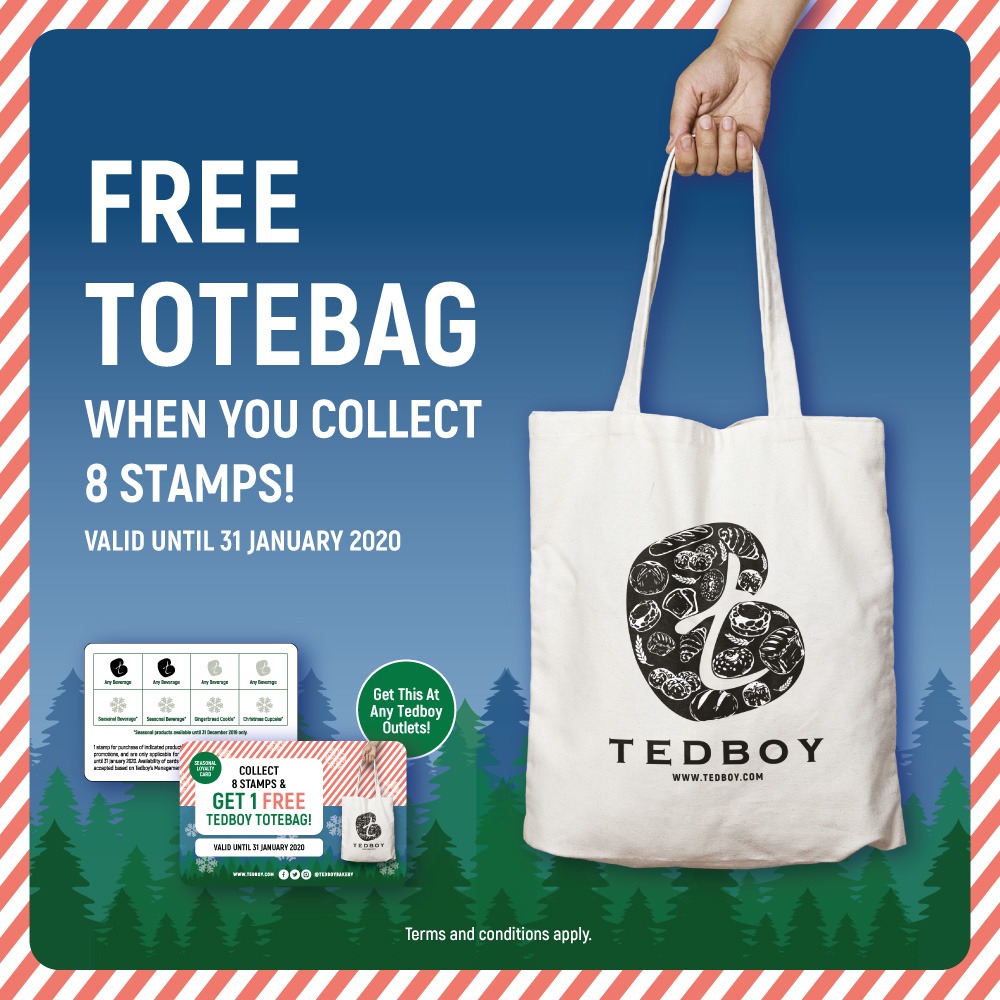 Terms and Conditions:
All prices are in Ringgit Malaysia, and subject to SST 6% and Dine In 10% Service Charge for selected outlets.
Stamp collection and totebag redemption until 31 January 2020.
Seasonal Beverages, Gingerbread Cookie and Christmas Cupcake stamp collection until 31 December 2019 only.
Only valid for purchase of normal-priced items. Not valid with any promotions, discounts or offers.
Each receipt can only obtain 1 loyalty card. Seasonal loyalty card stamp collection cannot be combined or split.
No limit of stamp collection in a single receipt, as long as within 1 loyalty card.

Eg: 

- If customer purchase 4 beverages in a single receipt, s/he entitled to 4 stamps (Any Beverage), in a single loyalty card.

- If customer purchase 5 seasonal beverage and 10 gingerbread cookie in a single receipt, s/he entitled to 2 Stamps (for Seasonal Beverage) and 1 Stamp (for Gingerbread Cookie), in 1 single loyalty card.
Management reserves the right to amend terms and conditions without prior notice.