Upcoming Events: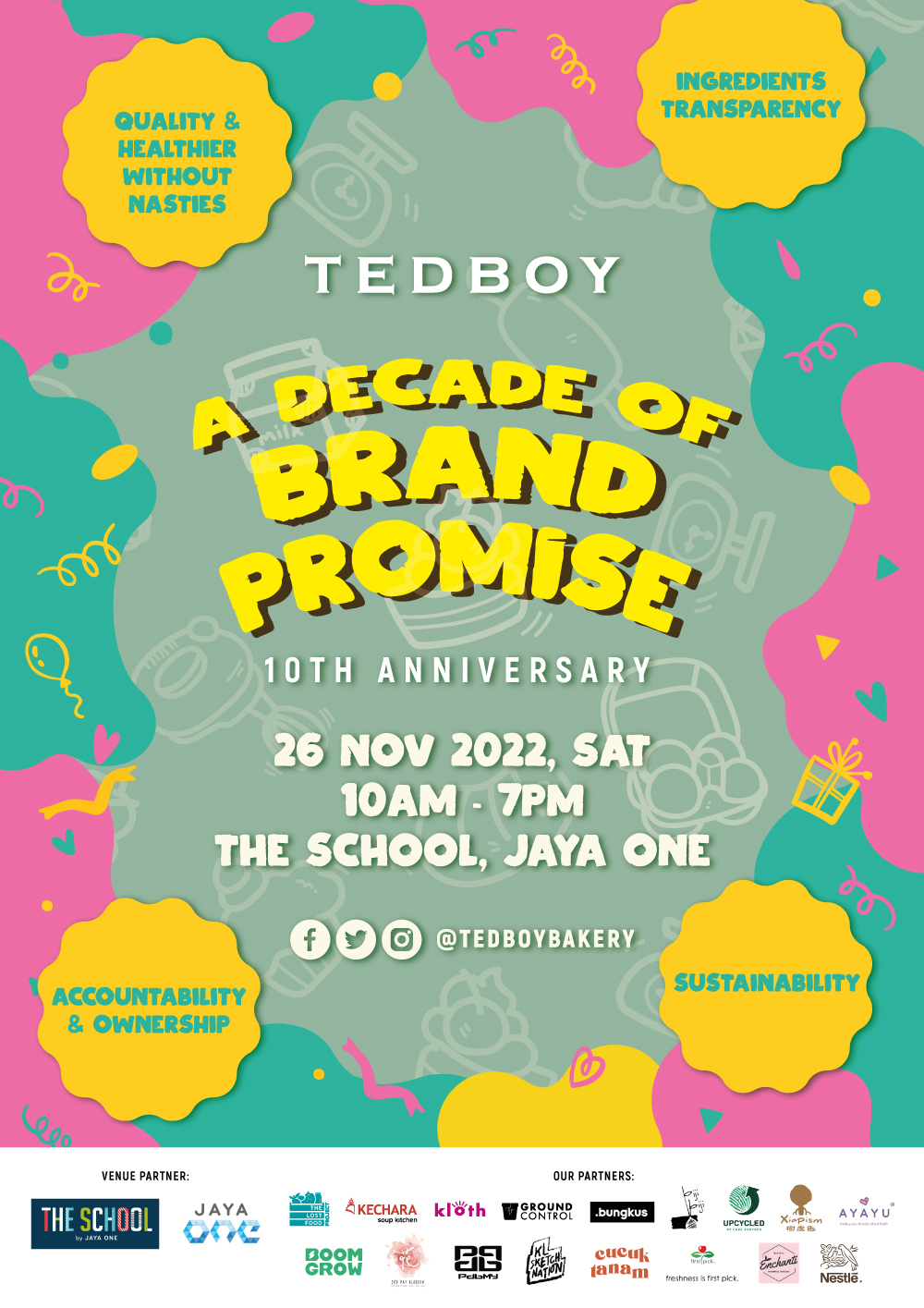 Timing
Event Itinerary
10:00
Breakfast Giveaway for First 50 pax
10.45am
Video as Opening
10.50am
OPENING SPEECH BY EDWARD TAN
11.10am
Emcee to announce flow of day event, workshops, giveaways and lucky draw
11.15am
How to Utilize Waste in your Home? -Asna, Founder of PALMY
11.30am
Demo on Making Paper from Recycled Waste for selected participants
12.00pm

• Composting Foodwaste Workshop -Harbir, Founder of Ground Control
• Pop Corn Giveaway & Tedboy Sampling (12pm-2pm)

12.30pm
Preserving the Art of Handmade Batik Making in Malaysia- Suzanor Ali, Ayayu Batik
1.00 pm
Demo: Dreame H12 Wet & Dry Vaccum Cleaner (Lucky Draw Grand Prize)
1.30pm
Keep Unwanted Fabric from Landfill! -Adelyn Ghwee of KLOTH CARES
2.00pm
The Lost Food Talk Q&A -Diane Too, The Lost Food Project
2.30pm
How do we GIVE Back? - Jien Howe, KECHARA Soup Kitchen
3.00pm
Bringing Functional Art through Art & Nature- Emir Nazran, Cucuk Tanam
3.30pm
Demo: Dreame H12 Wet & Dry Vaccum Cleaner (Lucky Draw Grand Prize)
4.00pm
KLSketchnation : Connecting the Dots; Arts and Sustainability Causes. -Ahmad Hakym, KL Sketch Nation
4.30pm
Low-tech high-impact upcycling. - Chua Ken Jin, .bungkus
5.00pm
Seriously Great Greens- Matthew Aw, Boom Grow
5.30pm
Celebrating Christmas Sustainably - Daniel Quilter, Fuze Ecoteer
6.00pm
Conservation of mangrove and XIAPISM- Jo Wong, XIAPISM
6.30pm
Lucky Draw 
7.00pm
Closing Remarks and Group Photo
*Event itinerary is updated to date. Management may amend itinerary without prior notice.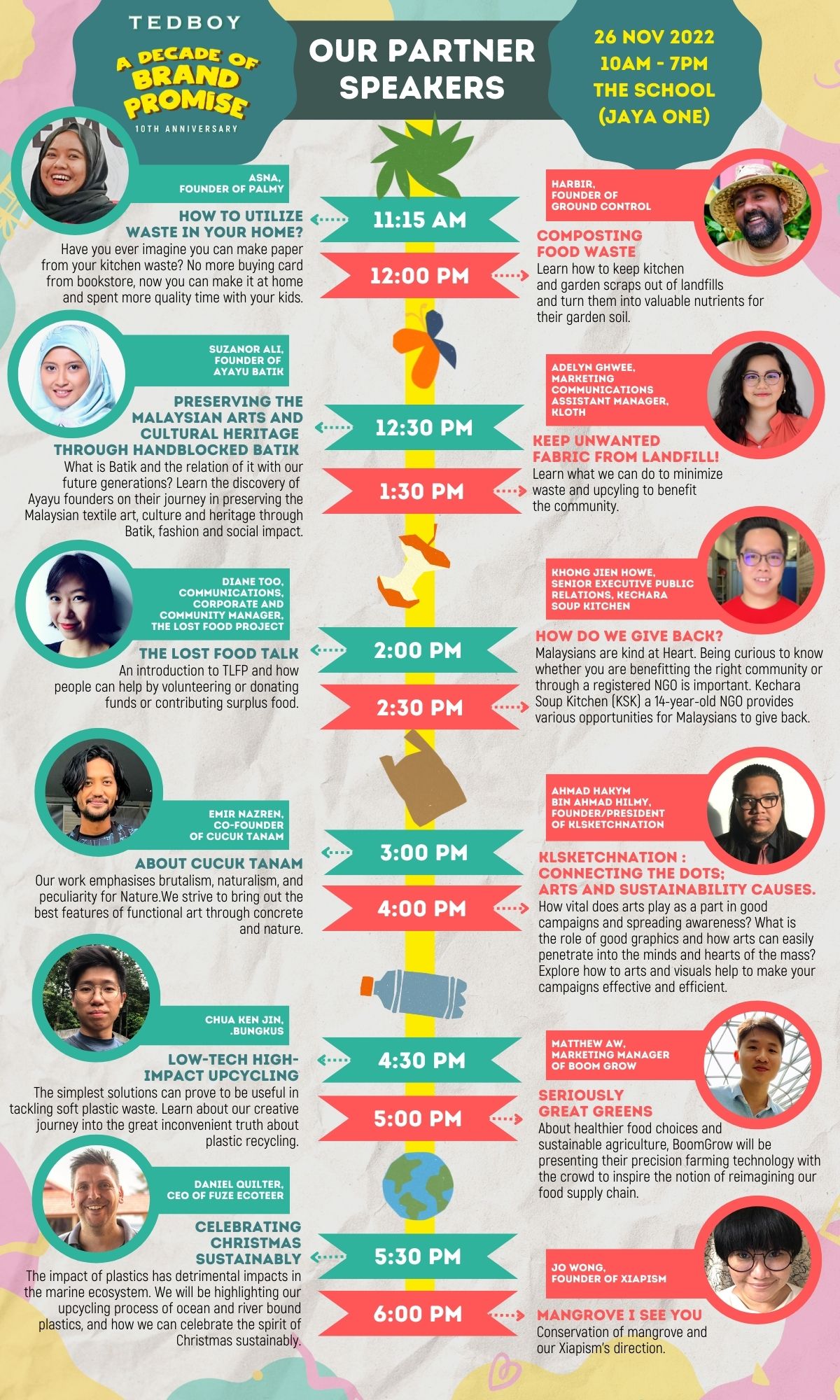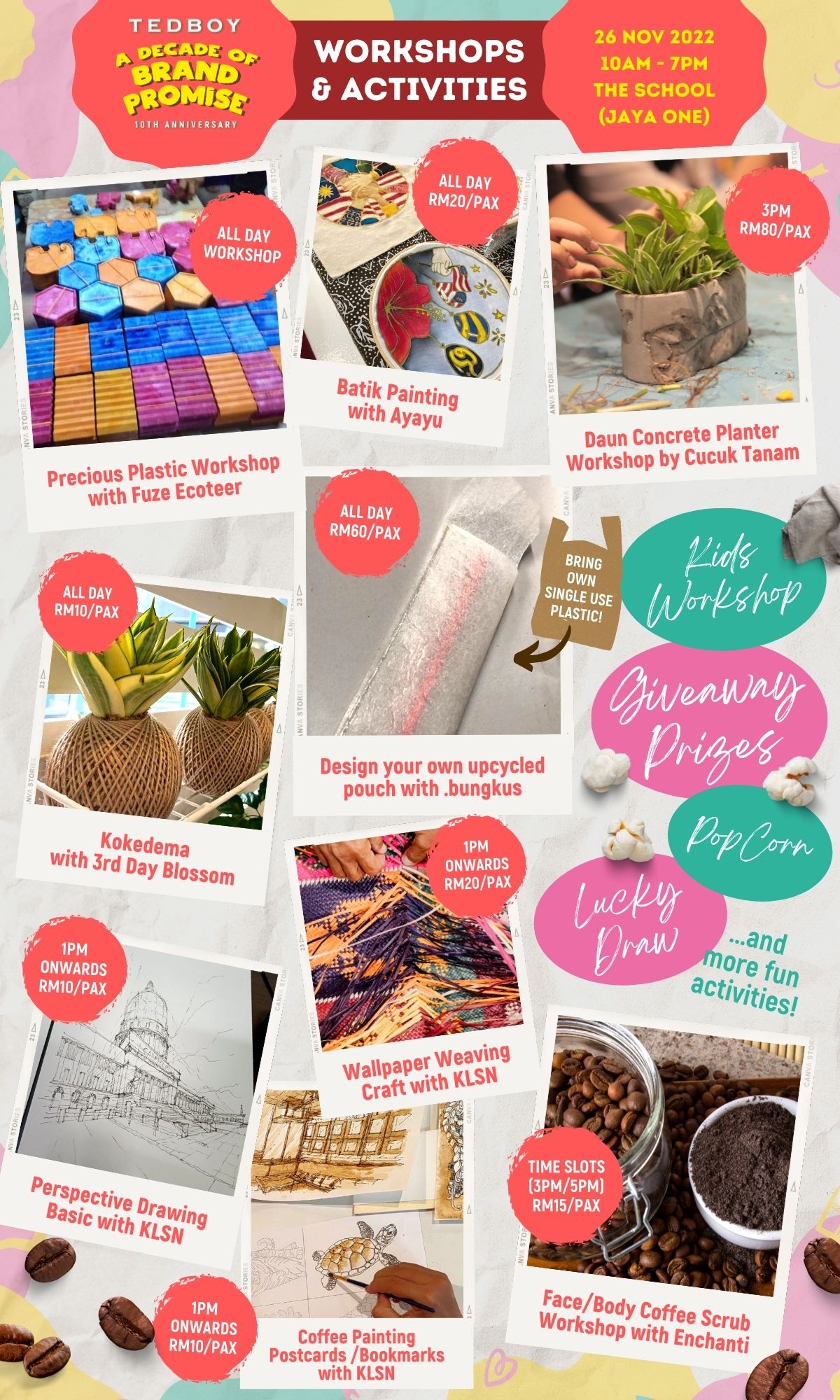 Sign Up For These Workshops:
Please pre-register by clicking on the workshop visuals below, with the respective brand partners. Selected workshops will have walk-in participants, however participants are advised to pre-register to ensure a slot during the workshop.
Eco-friendly and Unique Products Available: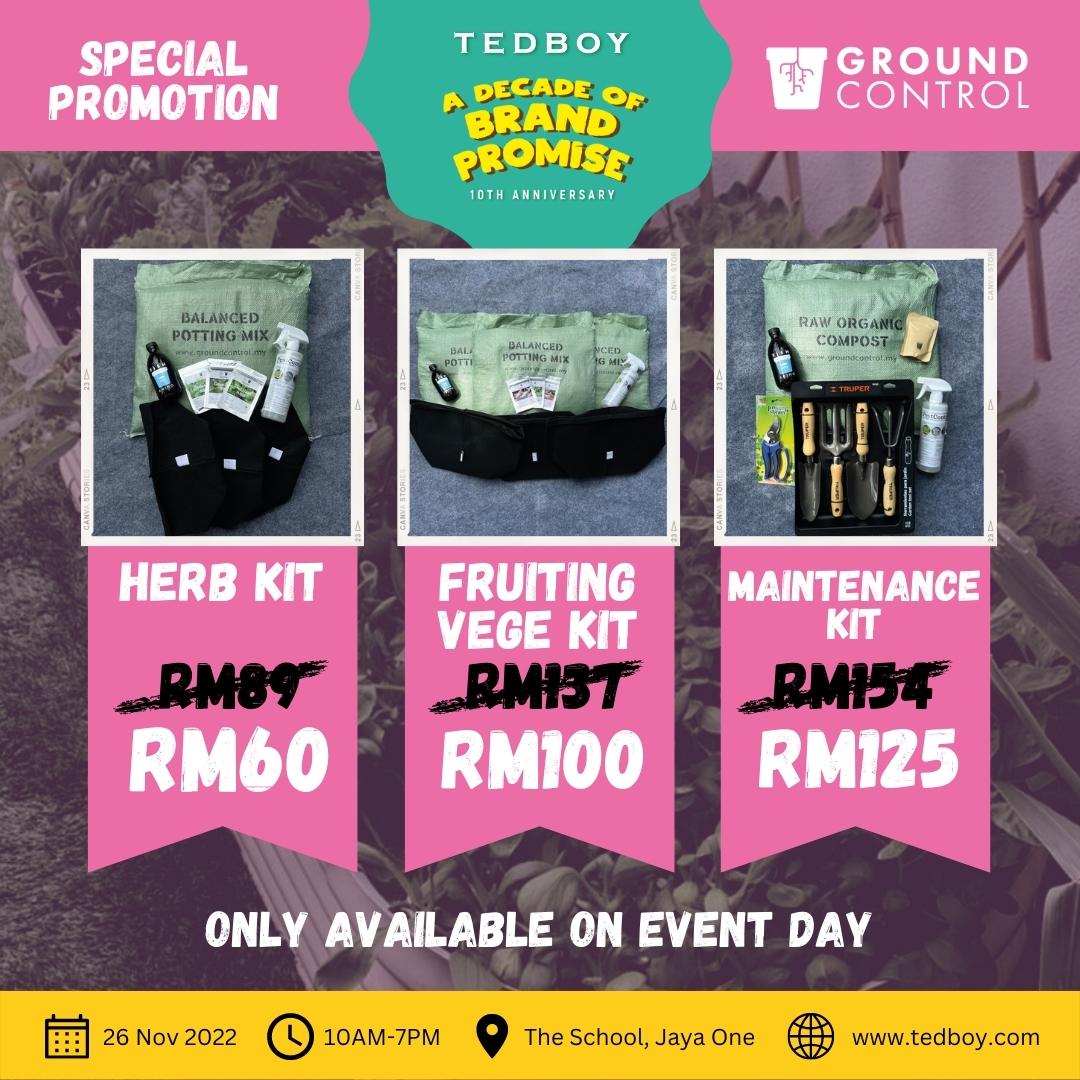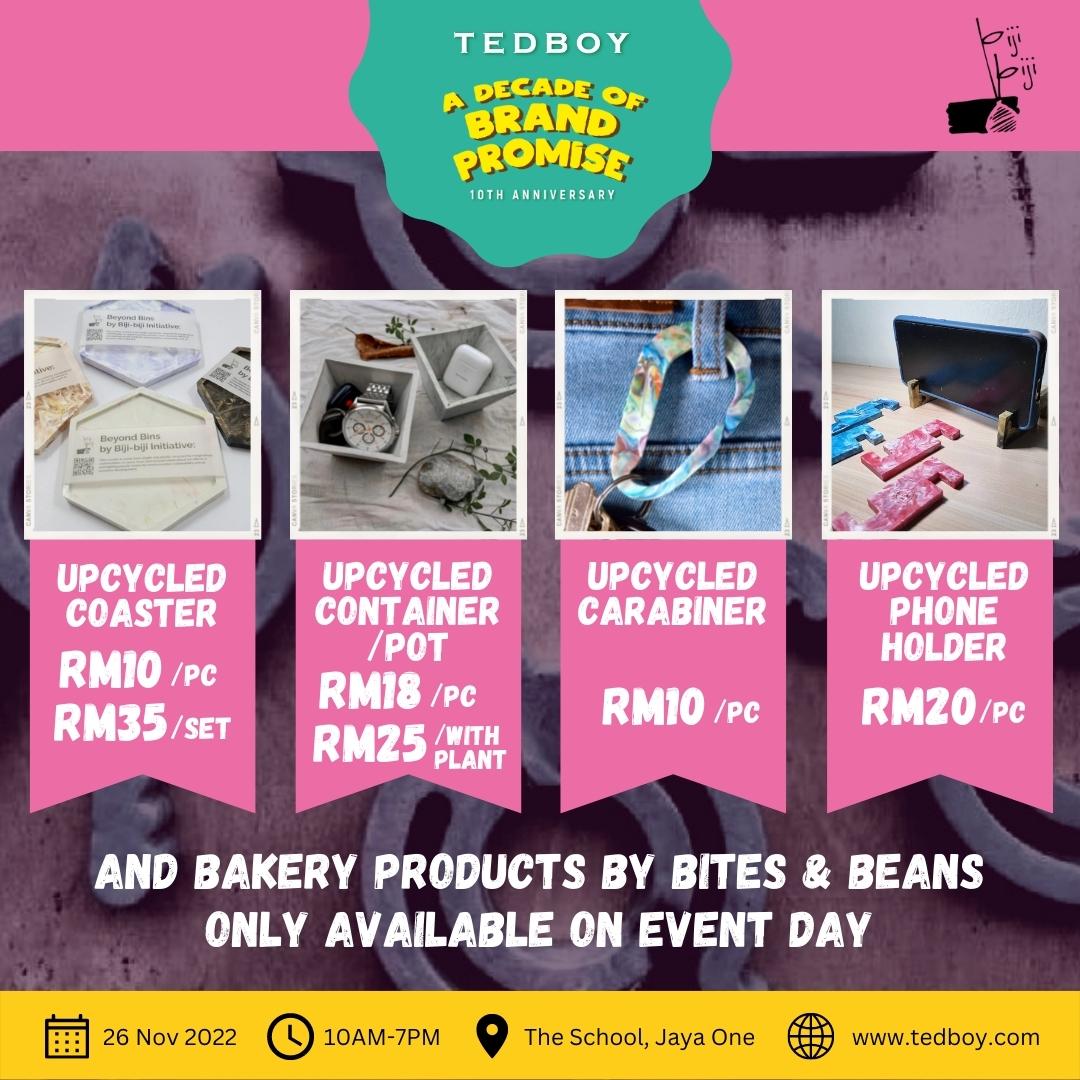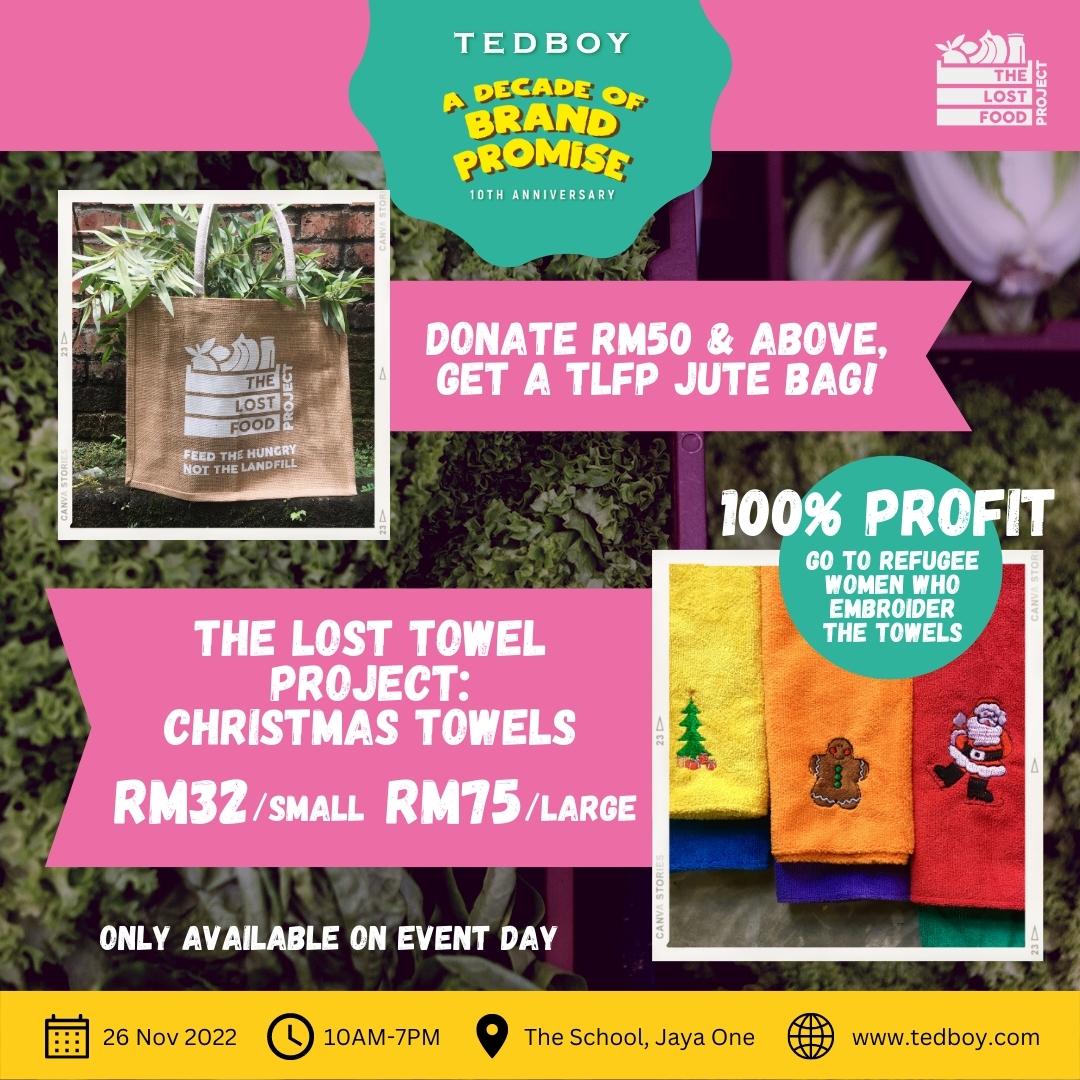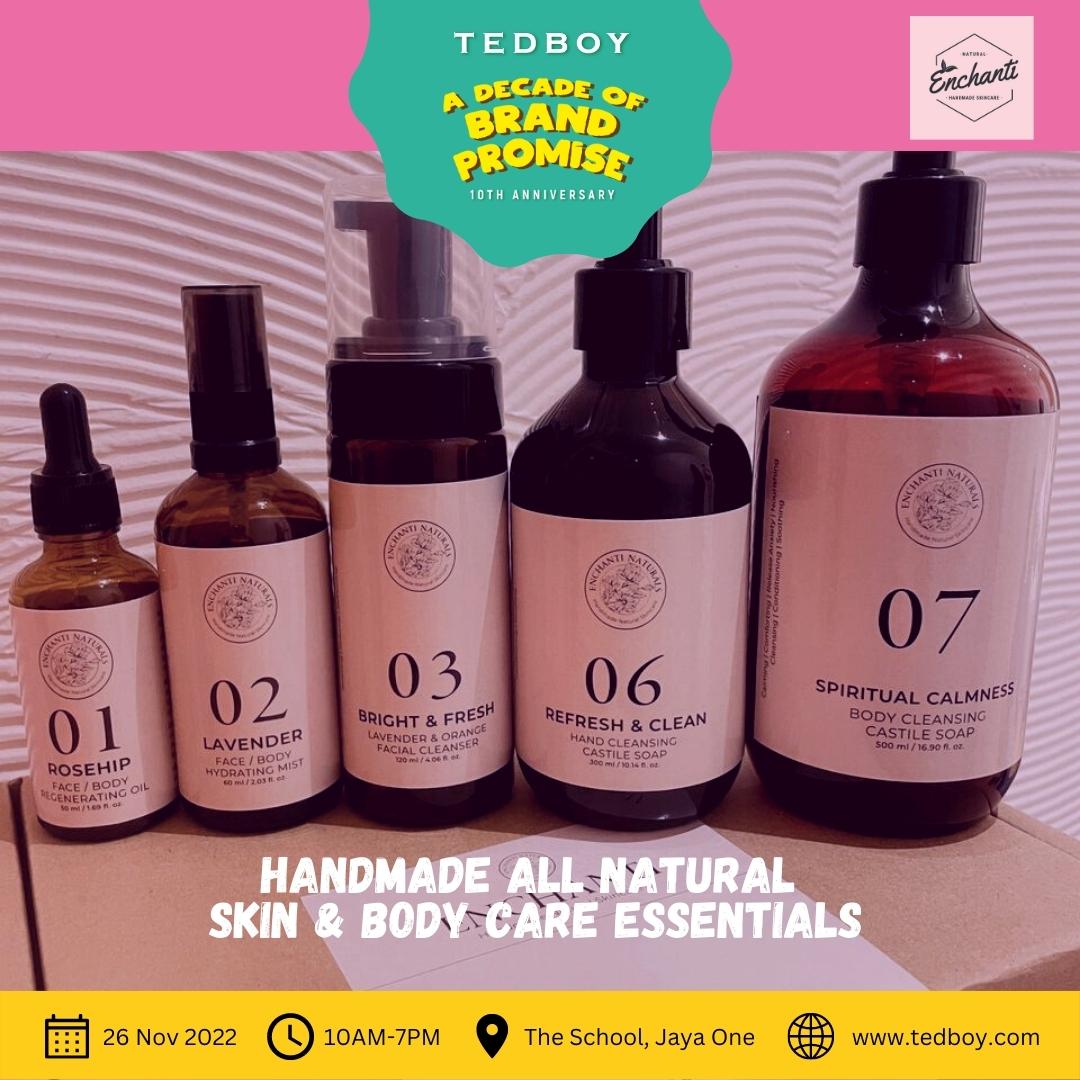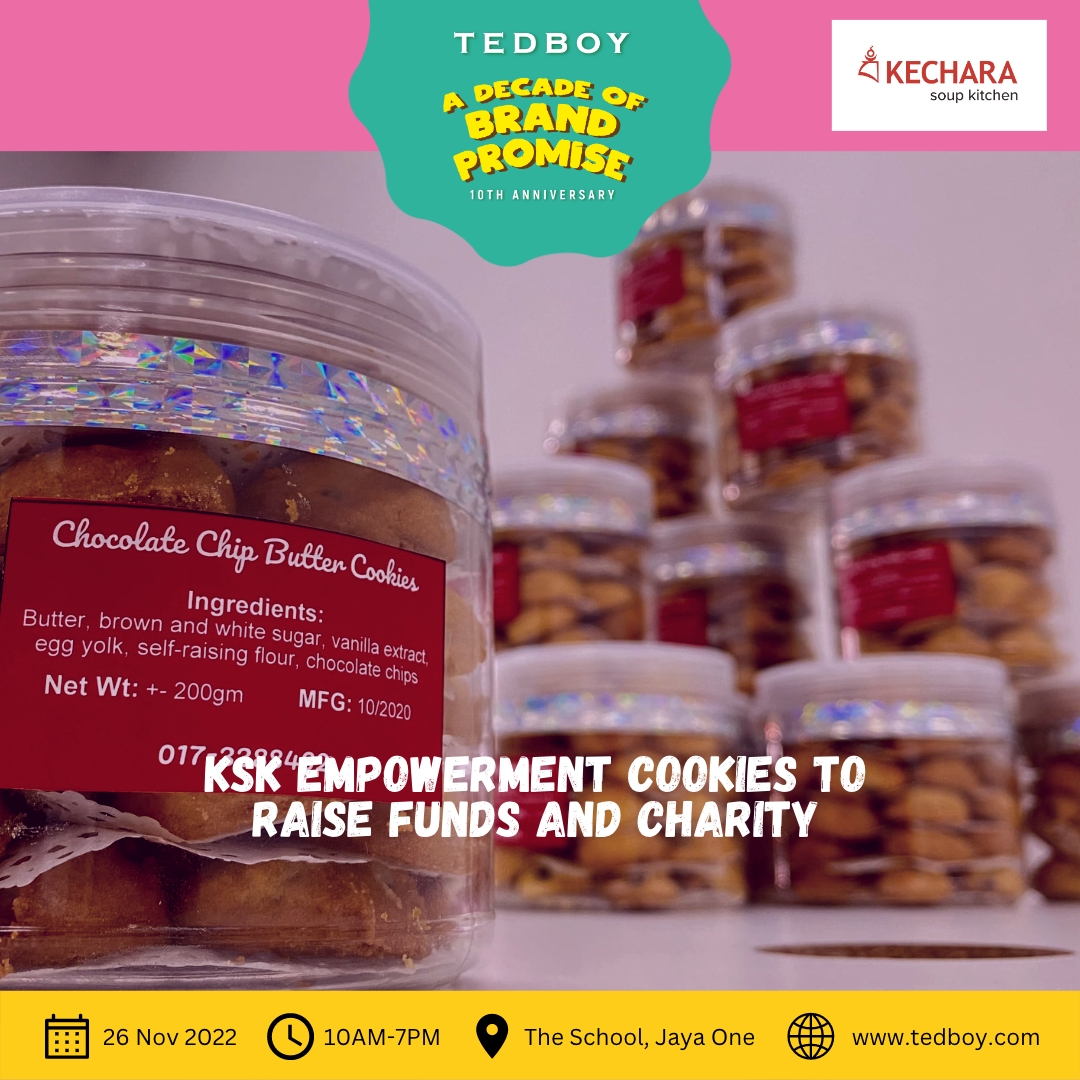 Our partners:
Terms and conditions apply to all activities, promotions and campaigns. Management is not responsible for any loss, damaged, undelivered emails and/or SMS, tickets, submission forms, application forms and other similar formats. Management reserves the right to amend and terms and conditions, including details of event, activities, promotions and campaigns, witout prior notice.