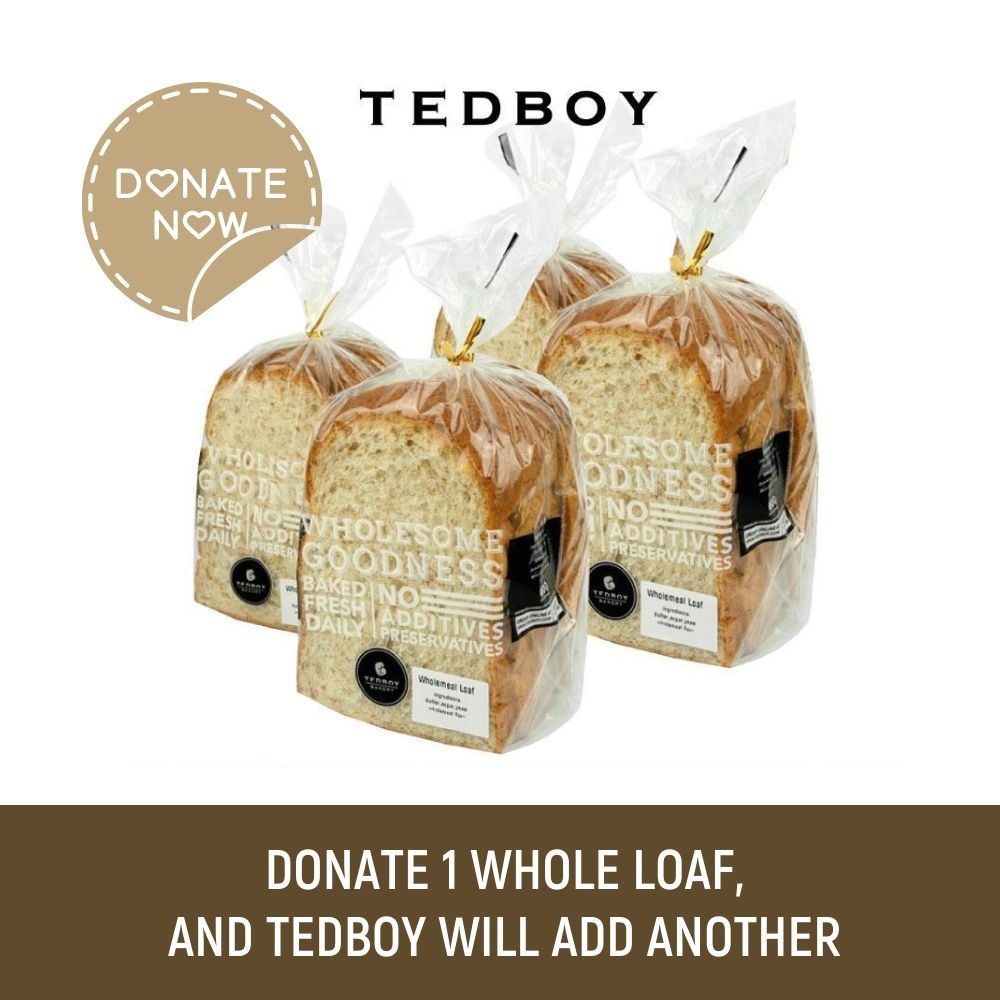 For every loaf you donate, Tedboy will match with another loaf, to be delivered to Hospital Sg Buloh frontliners, Pantai Dalam & Segambut community!
Meaning 1 loaf will be from you, and another will be from us. This is as part of our committed daily loaves that we are sending to the hospital and these 2 communities, every single day. Verified by our local YB!
What will happened after your donation?
We will collect and compile the donated loaves from you into a single delivery (including the matching quantity from us), and send it directly to the 3 locations. We are currently sending out a minimum of 300 loaves daily as part of our own contribution and we welcome your additional support! 
JOIN THE DONATION DRIVE: https://www.tedboy.com/donation-wholemeal-bread-whole-loaf