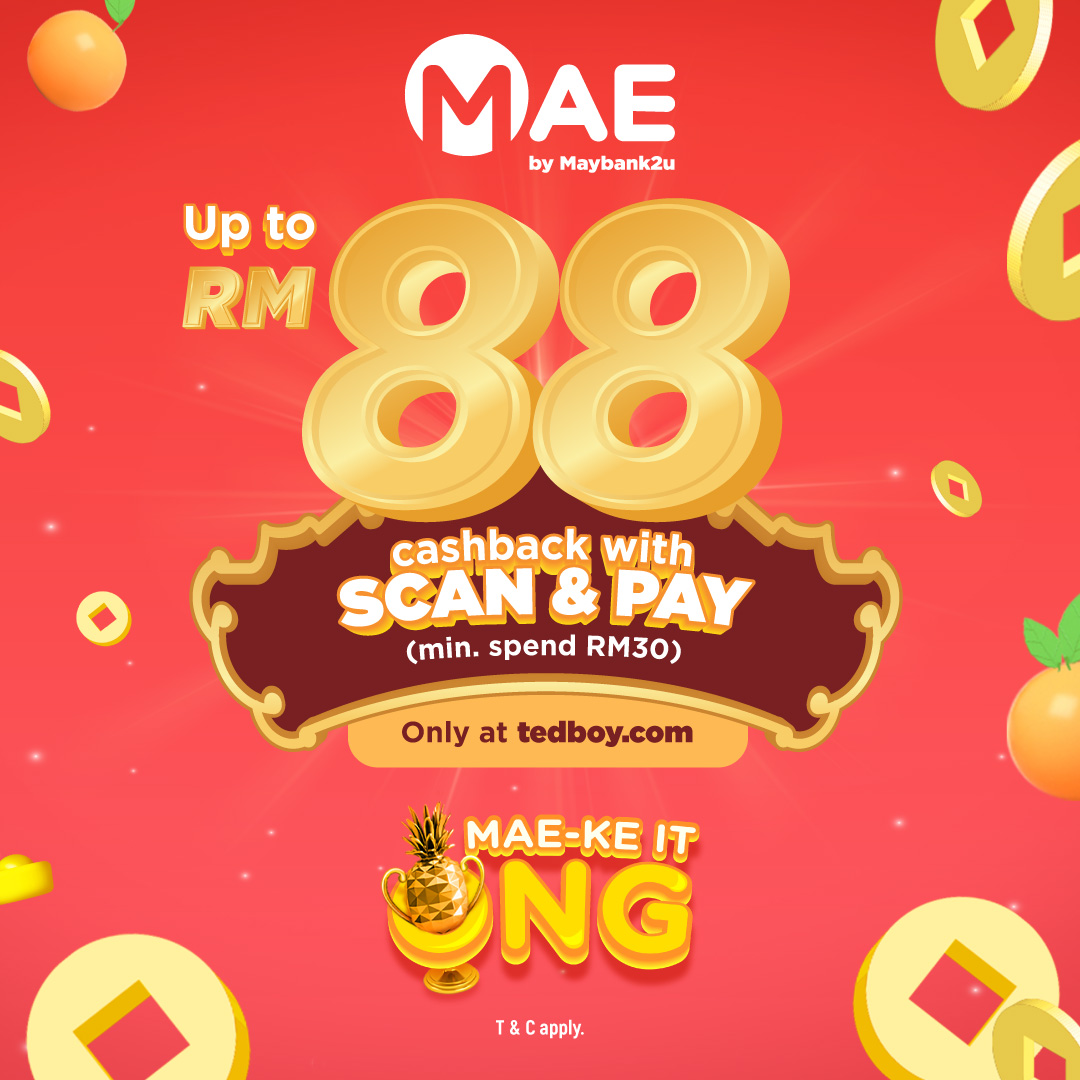 What is CNY Up to RM88 Cashback?
Scan & Pay (formerly known as Maybank QRPay) is running a nationwide cashback campaign that involves more than 250,000 merchants nationwide (online and offline) from 25 January 2021 to 7 March 2021. You can get up to RM88 cashback at tedboy.com when you Scan & Pay a minimum of RM30 via the all-new MAE app or the Maybank2u MY App. You will get 2x cashback for the entire campaign period. 

 
Why is Maybank QRPay now known as Scan & Pay?
Maybank launched a new app called MAE by Maybank2u in early October 2020, and will eventually phase out the old Maybank2u MY App. In the meantime, Scan & Pay is still accessible on both apps. You may download the new MAE app from Google Play Store or App Store to try it out.

How do you Scan & Pay on tedboy.com
It's simple. You may refer to the the visuals below for a step-by-step guide of how you can pay with the new MAE app or Maybank2u MY App.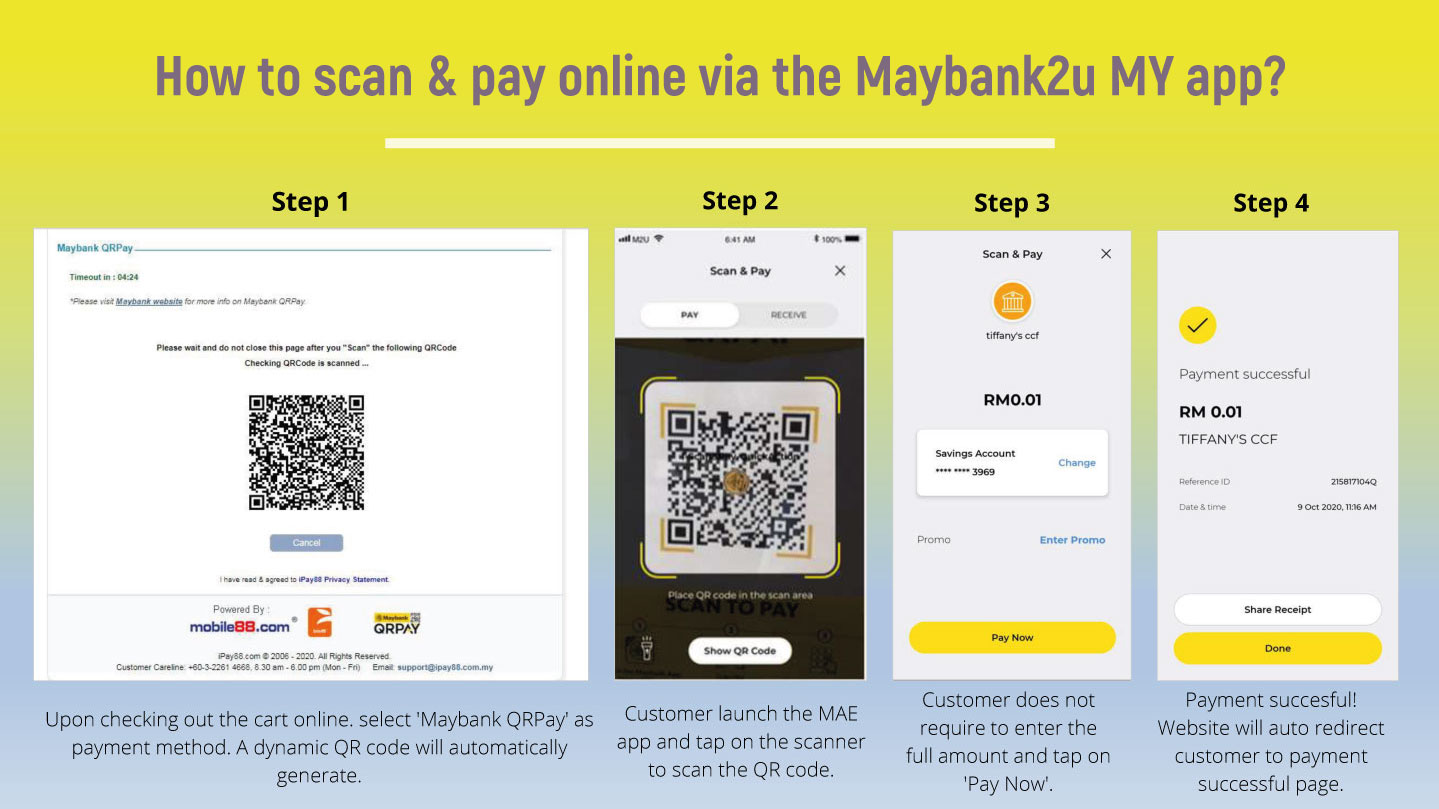 Is this valid at all Tedboy outlets?
No. This MAE campaign is only valid at tedboy.com for all online purchases.
Is there a minimum spend required?
Customers must Scan & Pay with MAE, a minimum of RM30 per transaction to received cashback.
How much cashback can I received?
Customers can receive cashback range from RM0.50 to Rm88.00. The total cashback amount is capped at RM1,000,000 for the entire campaign period.
For more info, click here: MAYBANK CNY CASHABACK MAE CAMPAIGN.