Gluten-Free: RM10 Off
Wednesday, June 3, 2020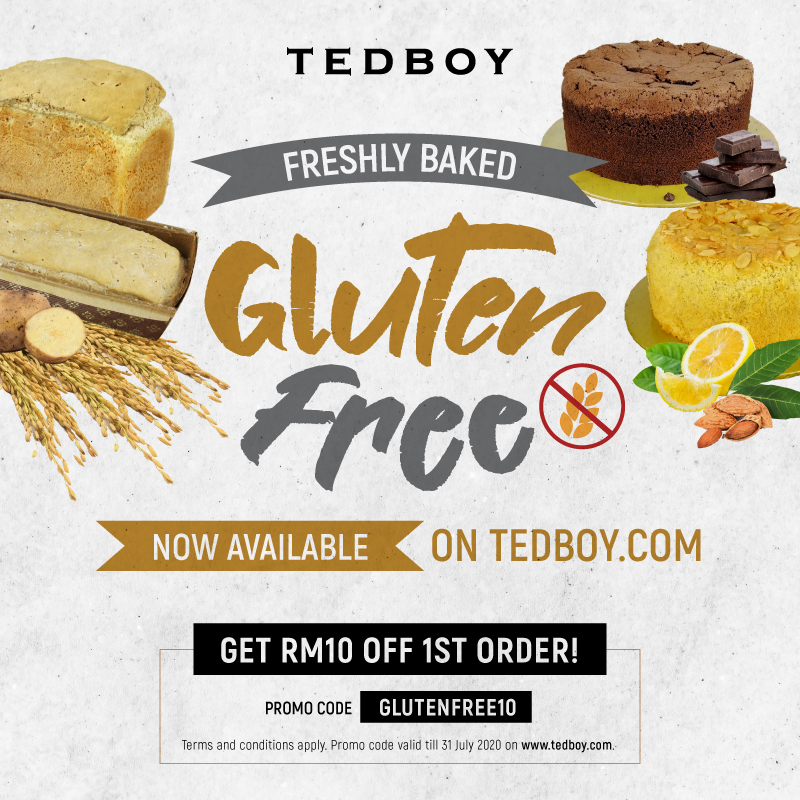 Terms & Conditions:
Prices are in Ringgit Malaysia and subject to SST 6% and delivery charges (for delivery).
Promo code must be used before checkout to enable the discount, and only applies to Gluten-free products.
Promo code valid till 31 July 2020. Each customer can only use the promo code for 1st order.
Valid only for purchases on tedboy.com
Management reserves the right to amend terms and conditions without prior notice.