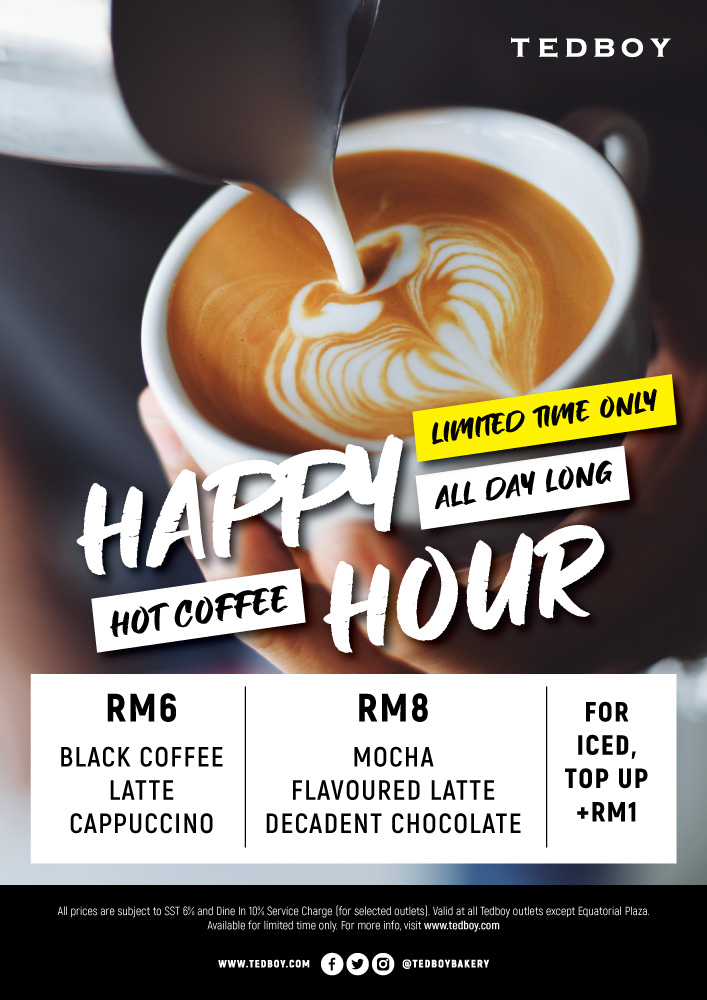 We know times are tough, hence we are offering all our customers a delightful enjoyment of our hot coffees at Happy Hour price, ALL DAY LONG! Not only that, we have added 3 selections of hot beverage into the list... Mocha, Flavoured Latte and Decadent Chocolate!
Now, who could resist?
Terms and conditions apply:
All prices are subject to SST 6% and Dine In 10% Service Charge (for selected outlets).
Promotion valid for listed hot beverages only. For iced, a top of RM1 is required.
Valid all day long at all Tedboy outlets except Equatorial Plaza.
Valid for a limited time only.