New Danish Launch at TEDBOY!
Well, you know us! We love to experiment new things and apply it into our products. Introducing our brand new items into the Tedboy Danish Family. We pre-launched these 2 at RIUH event last month and…… we've got amazing feedback from you guys!
The fabulous Strawberry Danish
For those who have tried this, we know that you can't get enough of it! One of our bestseller at RIUH Raya Souk (Laku keras, baru je letak dah habis :D) 
Why is it so special?
What would you think of when you see a flaky and buttery danish with sweet custard filling, topped with fresh strawberries? Delicious laaa!!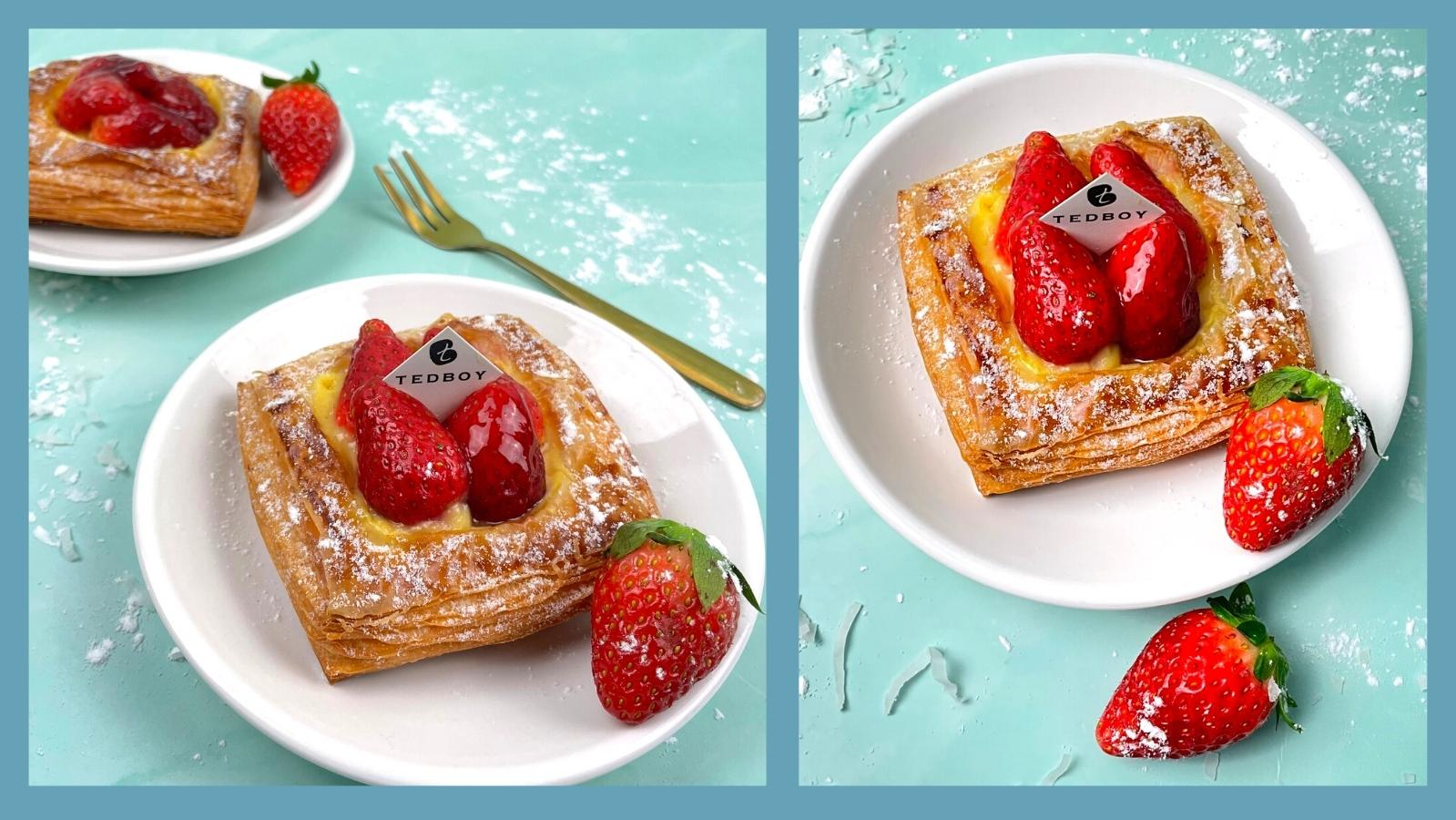 Mixed Fruit Danish
Of course our strawberry danish is not alone! Bringing you its sibling: Mixed Fruit Danish. Sweet and bursting with flavour, topped with fresh kiwi, blueberry and peach.🤤🤤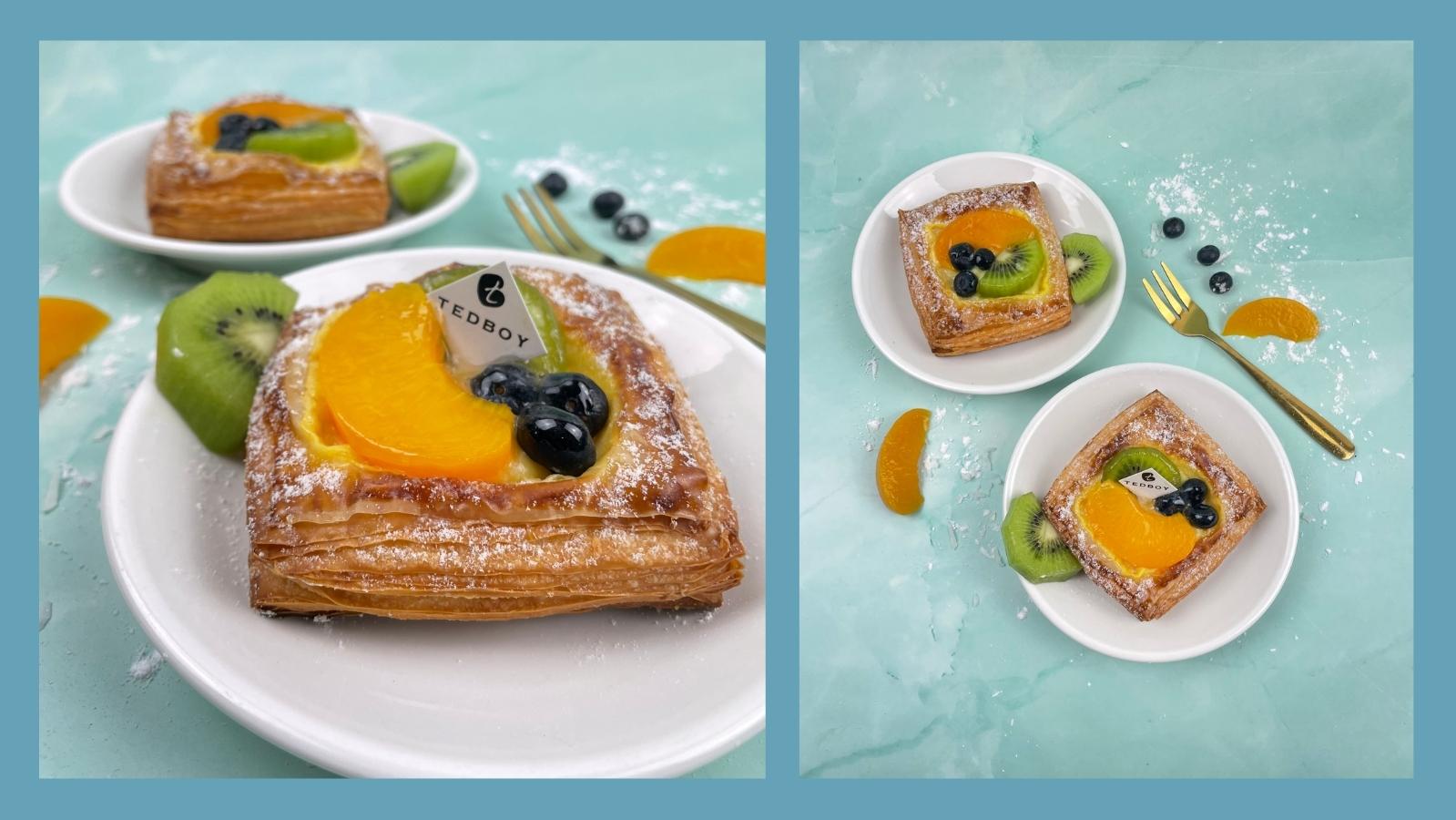 Brighten up your brunch with these cuties.Wait, there is more! 
Members enjoy 10% off these danish this month of May 2022! (T&Cs Apply: only at Tedboy's outlets, not online store and delivery platforms). Not yet a member? Quickly become one TODAY to enjoy the benefits! (Find out more on our members benefit)