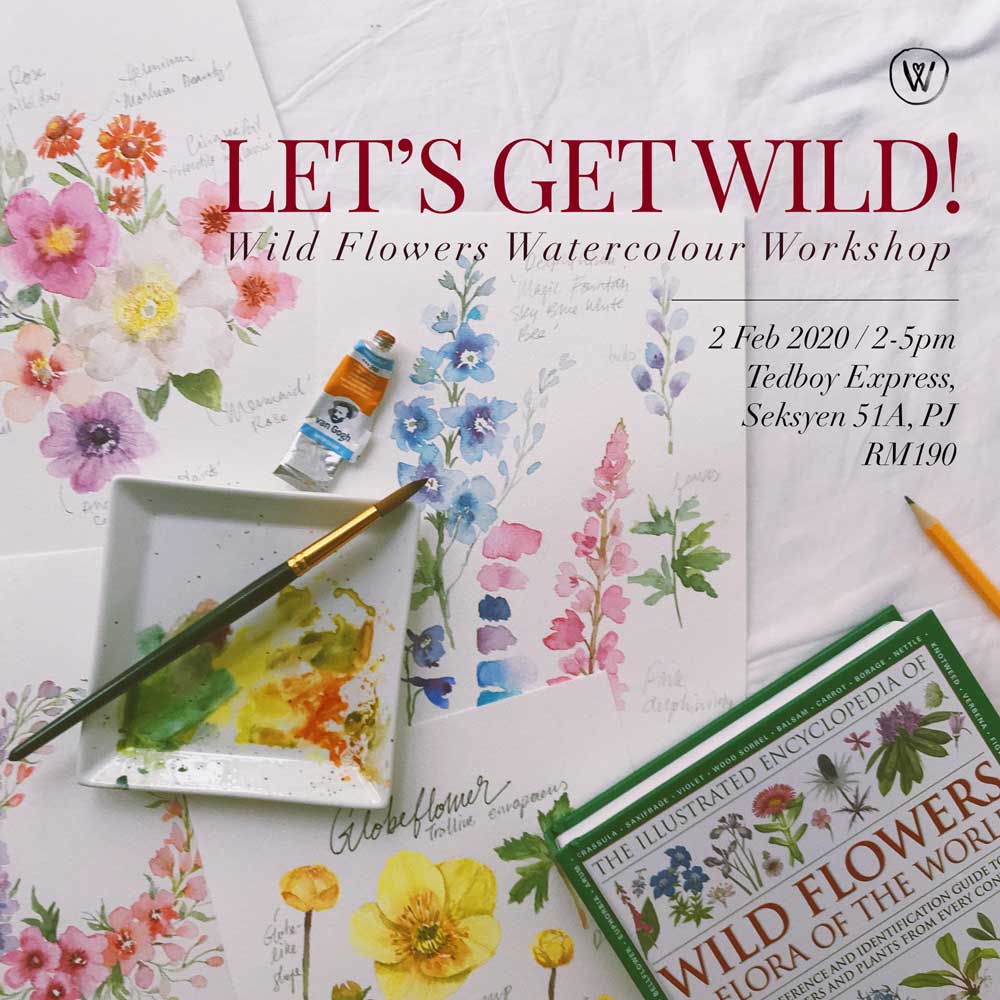 It's time to get wild! 
If you feel bored painting the same common flowers over and over again, then I guess this is the perfect time for you to challenge yourself to paint something else. Wild flowers are so interesting to paint guys. They are really humble but somehow showy and really captivating, even though some of them are in small sizes. They are everywhere and many deserve a closer look. 
So what will you learn/do/experience in this class :
1- Get to know species of wild flowers, the category, shapes, forms and colours.
2- Basic watercolour introduction and techniques to help you familiarize with the medium. ( Great for beginners! )
3- A lot of demonstrations of how to paint selected wild flowers. Participant will paint together after demonstration and I will guide you along the way.
4- Tips and tricks to compose an artwork
5-All participant will be given a task to complete ONE wild floral masterpiece. I will guide you until you are done :)
DETAILS :
Date : 2 February 2020 / Sunday
Time : 2-5pm
Venue : Tedboy Express, Seksyen 51A, Petaling Jaya
Fee : *RM190 ( RM20 off if you register with a friend and to all my returning students ) *Just proceed to pay RM170 each ok 
* The fee is inclusive of take-home materials ( One foldable palette with colours, brush and watercolour papers ) and light refreshment by Tedboy. Yums!
How to register :
Book your seat via: www.weekendiminlove.easy.co
Or email weekendiminlove@gmail.com