Father's Day is a special occasion that reminds us to appreciate all fathers (and fatherly figures) who have played a significant role in our lives. While not as publicly celebrated as Mothers, Fathers are central in our lives. Often they are our first impression of the Male and some of us do end up marrying someone that reminds us of our "1st boyfriend!". Even in their golden years (and us as grown adults), they will still think of us as their little boy and girl. Love truly transcends the timeline. Therefore, we should express our gratitude and love to them, for their strength, courage and unwavering support towards our dreams. Most importantly, making us feel safe in this world. Let's celebrate Father's Day, in true TEDBOY fashion!

What can we do to celebrate this special day? Here are some ideas to get you started:
Tedboy Delight: Indulge in Banana Chocolate Cake
Our chocolate banana cake is back!
The sweetness of ripe mashed bananas combined with dark chocolate, wonderfully coated with smooth chocolate ganache, topped with fresh strawberries and blueberries making it simple yet decadent for the Man in our Life this Father's Day. Treat him to this healthier dessert made of bananas and dark chocolate!
Limited quantity available, grab yours here now!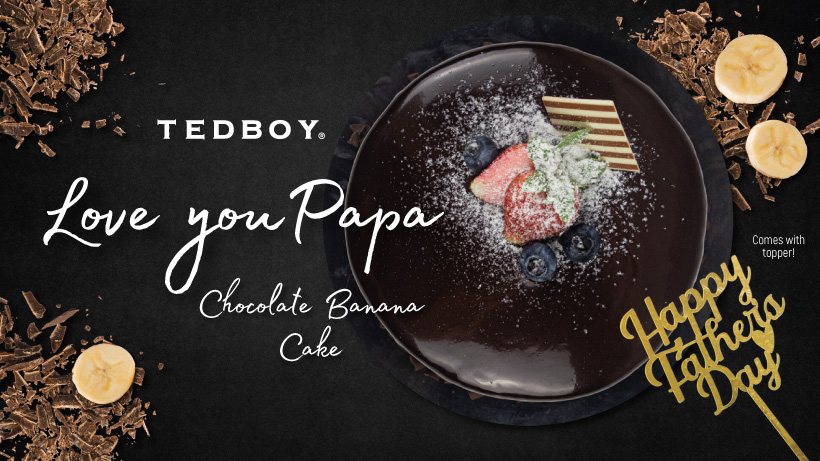 Why bananas? Because we are the 'monkeys' in the family 😂😂
Weekend family fun at Tedboy!

Spending quality time with family is one of the most important things for busy fathers. Plan a day out or have a special meal together to strengthen your bond and create memories together before the opportunity is gone! (kids do grow up so quick)
For the first 2 weekends in June, we have curated a special activity for your kids while you and your family dine-in at our selected outlets. This will keep the kids engaged by having fun (without a gadget!) whilst waiting for yummy food to be served.
Only for kids below the age of 12, and valid on 3 & 4 June 2023 and 10 & 11 June 2023.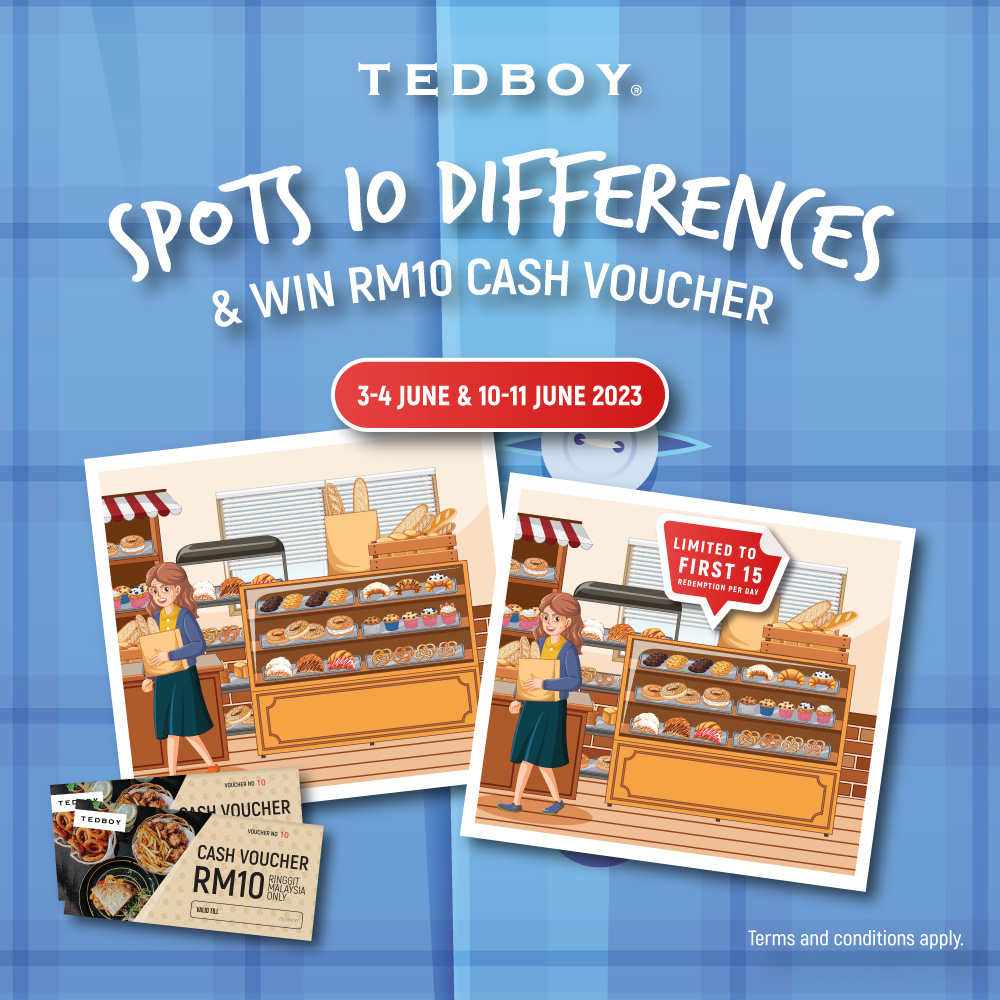 Terms and conditions apply (Click here for more details)
Heartfelt gratitude and appreciation to all Dad!
They say food connects us all, especially MALAYSIAN families! Treat your family to delicious food on Tedboy! Get a complimentary meal set from us when you bring your father to celebrate during the weekend of 17 & 18 June 2023! Visit our outlets and treat your dad to a complimentary meal set.

Terms and conditions apply (Clicke here for more details)
Gift Options for Dad
Besides the meal treat, many fathers enjoy working with their hands, so do consider getting your dad a new gadget or a set of tools. Whether it's a new drill or a set of wrenches, he's sure to appreciate the thought and effort you put into selecting the perfect gift! If he's done being a handyman, we would recommend electronics such as a new keyboard for his computer or even a new gadget (drones, smart appliances or smartphones)!

Ultimately, what fathers REALLY want for Father's Day will vary depending on their individual personalities and interests. The key is to show your appreciation and love in a way that is meaningful to them. Whether it's spending time together, tapao-ing the best nasi lemak, giving a thoughtful gift, a big warm hug or simply expressing your gratitude and love.
Daddy, we love you!