We're thrilled to introduce a delightful addition to our vegetarian-friendly menu! Say hello to our Plant-Based Unagi on Japanese Rice – a scrumptious and fulfilling dish that's sure to please your taste buds.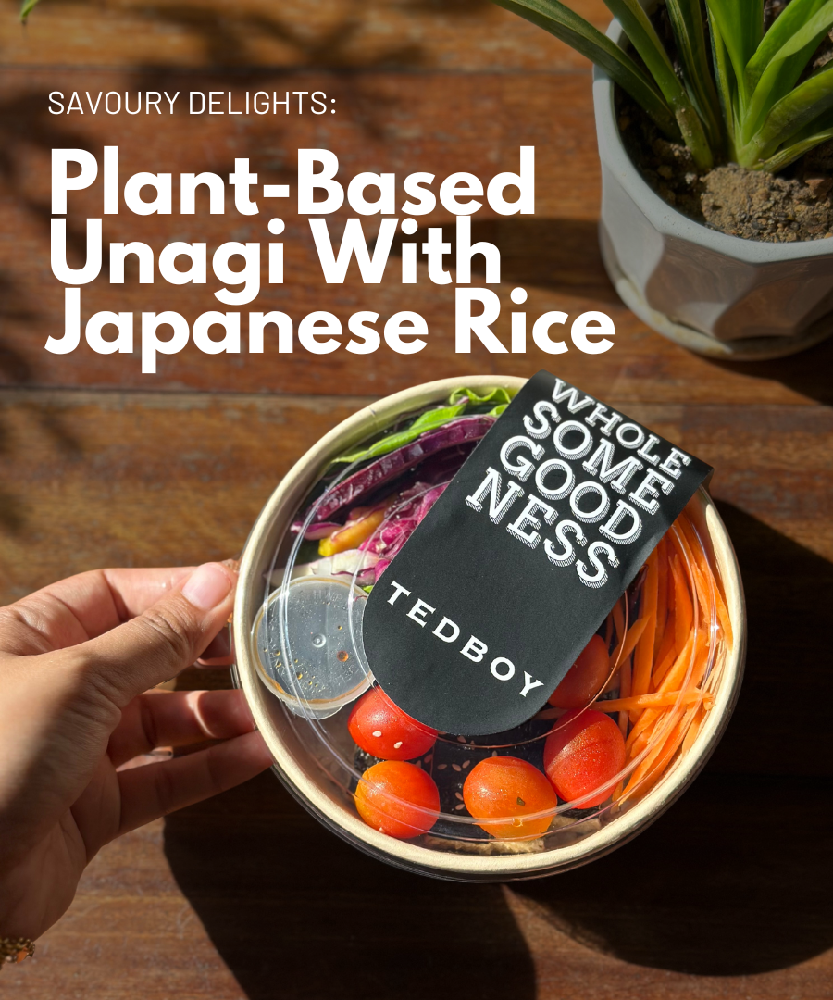 This dish starts with a plant-based Unagi that's been crafted to capture the umami-taste of unagi and teriyaki flavours of the traditional Japanese favourite dish.
The heart of this dish is the Japanese rice, which serves as a satisfying base, and it's generously drizzled with our homemade teriyaki sauce.
To elevate the dish's visual and textural appeal, we garnish it with a colourful array of finely sliced purple cabbage, carrots and cute cherry tomatoes offering a pleasing crunch and a touch of healthy freshness. A sprinkle of sesame, pickled mooli and spring onion adds a delightful nutty and subtle zing.

Our Plant-Based Unagi on Japanese Rice is a flavourful and visually appealing delight that brings together the best of Japanese cuisine and the world of vegetarian dining.
Best of all, it's already in a takeaway paper bowl, perfect for a meal on the go- but Make it Healthy!
Available at all Tedboy stores now!