Can you feel the Halloween magic in the air?
Trick-or-Treat season is upon us! It's time to dust off your costumes, get your treat bags ready, and prepare to welcome all the little ghouls and goblins that will come knocking at your door. If you can't fit into your old costume, we can suggest a pumpkin costume, mummy (essentially toilet roll wrapped all around) and the super easy white cloth over as a ghost option! Just remember to cut some holes for the eyes.
To compliment your costume, we have something special in store for you this Halloween!
At Tedboy, we're celebrating with our best-selling Hallo-Scream Cookies. These devilishly but cute cookies are designed to take your trick-or-treat game to the next level. Our bakers have lovingly crafted them into spooky designs that will both delight kids and spice up your party!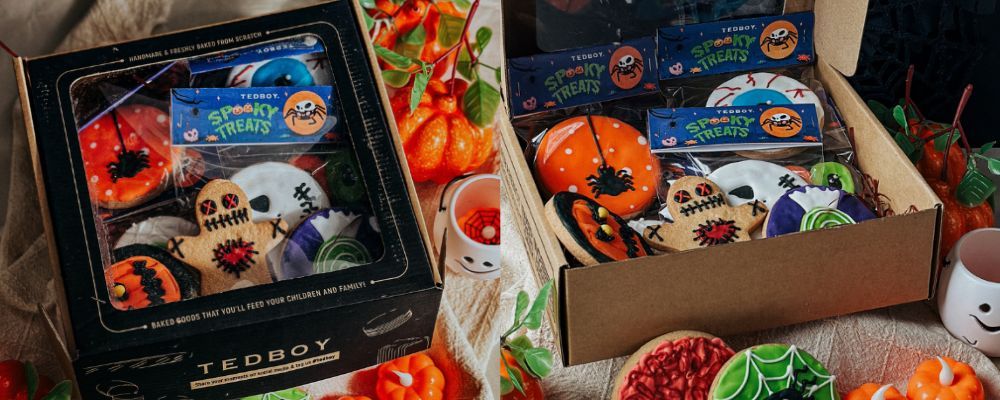 Each box contains an assortment of handcrafted designs – and here's the thrilling part: the Halloween cookie designs will be a spooky surprise, chosen at random! But hurry, because these cookies are flying off our shelves faster than a witch on her broomstick. We have limited stocks available, so make sure to place your order early to avoid any haunting disappointment.

(Individual cookies is ONLY available in all Tedboy's Outlets)
Our beloved cupcakes, including Red Velvet, Peanut Butter Chocolate Eggless, and Chocolate Ganache, have undergone a ghostly transformation this year, perfectly matching the Halloween theme.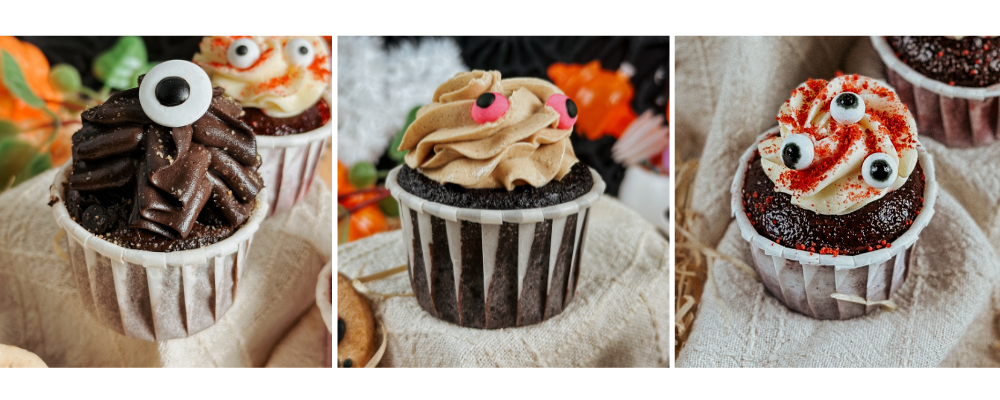 But that's not all – the Halloween fun doesn't stop there! Prepare for a howling good time with our spine-tingling Eyeball Punch, now hauntingly available at selected Tedboy outlets (specifically, Jaya One and Bangsar South).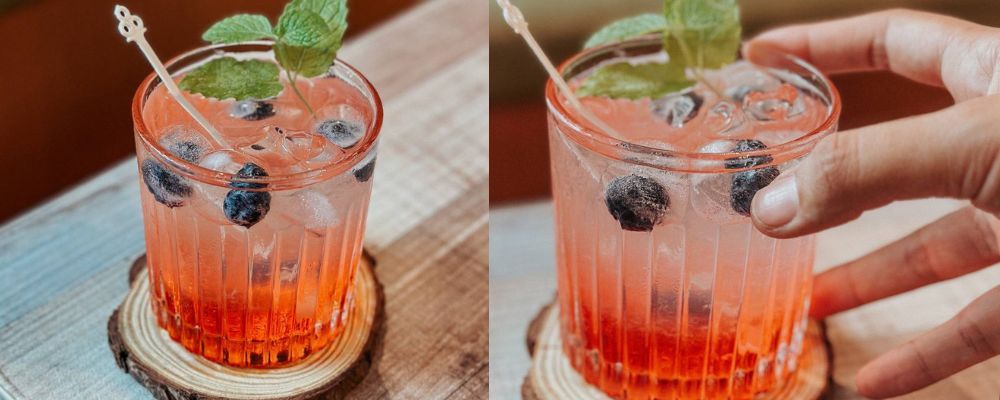 This eerie elixir is a chilling combination of watermelon syrup and soda, crowned with frozen blueberry eyeballs that'll give you the creeps in the best way possible! And to add an extra layer of spine-tingling refreshment, we've added a hint of mint. Grab one for yourself and summon some eerie fun to your Halloween celebration.
Don't blink, or you might just miss out on the ghostly spirit of Halloween! Cheers to a spooktacular season of tricks and treats!