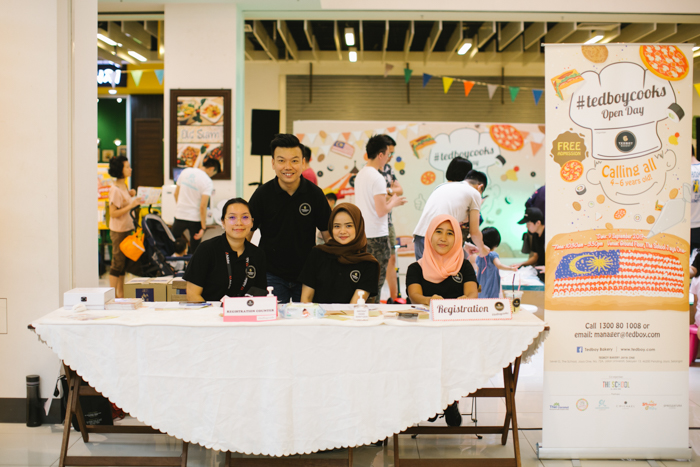 Tedboy Bakery organised #TedboyCooks Open Day, a cooking and baking event for kids, last Saturday on 9 September 2017 at Ground Floor, The School Jaya One.


Families with kids aged 4 to 6 years old, got to enjoy the cooking and baking sessions with Tedboy Bakery's team of chefs and kitchen helpers in making sandwiches, decorating cookies and rolling their own sushi from scratch. Besides that, the kids also got to take part in assembling a large Malaysia flag by decorating cookies with coloured icing sugar, in conjunction with Malaysia Day. This display will be put up at Tedboy Bakery's outlet in The School Jaya One, to commemorate the event.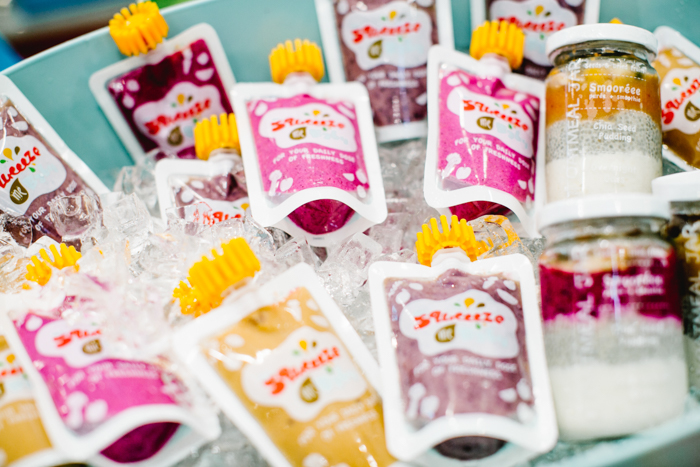 Together with them were booths by Tedboy Bakery's official coffee roaster Sprezzatura Coffee (www.sprezzaturacoffee.com), marketplace for parents Motherhood (www.motherhood.com.my), international hair & beauty experts C.Michael London (www.cmichael.co.uk), entrepreneurs from SqueeezeMeBaby (www.squeeezemebaby.com) offering healthy fruits and vegetable nutrients in squeeze pouches, Euro-Atlantic (www.facebook.com/euroatlantic) sole distributor of Thai Coco products, and Michelle's Artisan Fruit Spread offering homemade all-natural jams and spreads. Tedboy Bakery themselves also launched their limited edition merchandise such as their stainless steel thermos flasks, kids t-shirts, caps and kid-sized aprons.

The bakery prides itself in producing freshly baked breads daily, using only premium all-natural ingredients, with most items made from scratch. All breads, buns and pastries are made without any preservatives and artificial flavouring, promoting a 'Wholesome Goodness' lifestyle. Opening their largest outlet-to-date in The School Jaya One, Tedboy Bakery has always been a supportive brand towards building great family relationships and creating enrichment programs for kids, in relation to their core business. Tedboy Bakery outlets have kids' play area, organises cooking and baking activities for kids and it's also a suitable venue for all sorts of celebrations and birthday parties.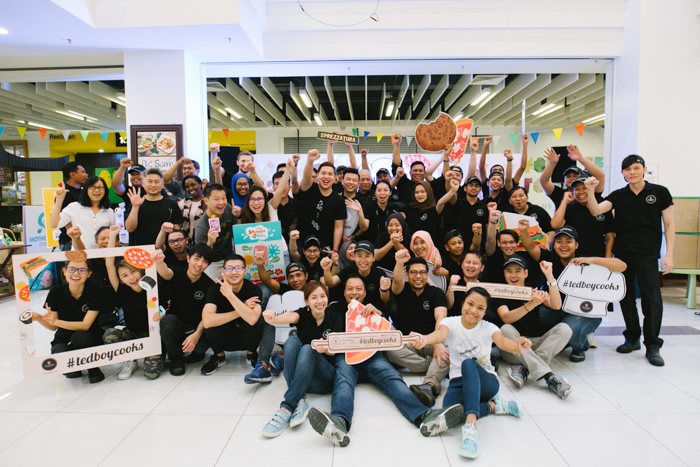 Tedboy Bakery operates their flagship branch in Bangsar Baru. The bakery also runs Tedboy Express outlets in Wisma Averis at The Sphere and KL Gateway Mall in Bangsar South City and Menara Standard Chartered, Jalan Sultan Ismail. Their express outlets serves a grab-and-go concept catering to the requirements of busy professionals in corporate and office areas.