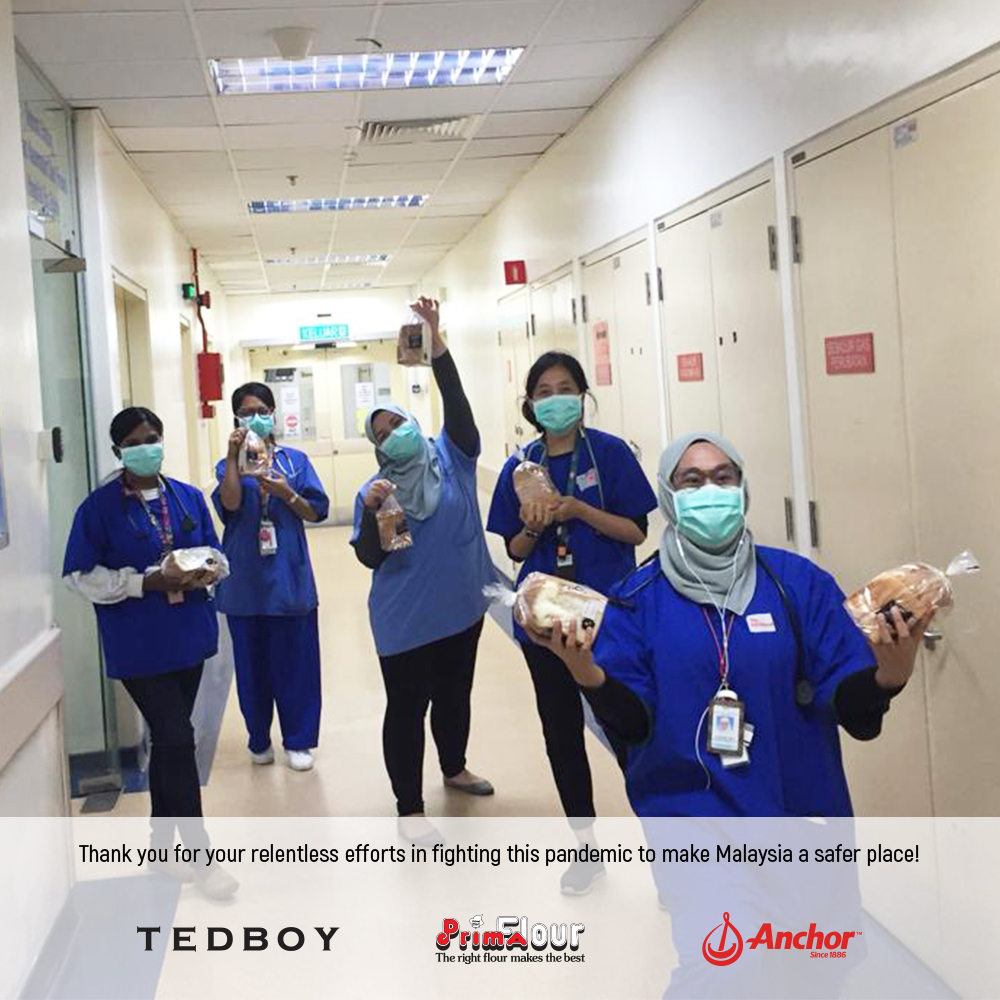 These dedicated frontliners have worked hard in keeping Malaysia a safer place for everyone, while risking their own lives!
As a thank you for their relentless efforts and dedication, Tedboy partnering with Prima Flour and Anchor Food Professionals Malaysia-Brunei, as well as Tedboy's family and friends, started delivering our bread loaves to all hospital staffs in Hospital Sg Buloh. We will be doing this on alternate days for two weeks.
We understand that they may not have the time to rest and take a good meal, as well as shop for essentials such as bread for their family, so we hope that our contribution can lift up their spirits (and fill hungry tummies) to not give up.
Thank you to all the doctors, nurses and medical staffs who is working hard to end this pandemic.