It's going to be the scariest but the most fun time of the year. Yes, Halloween! Which means you may start to see bloody and mary decorations all around the city corners.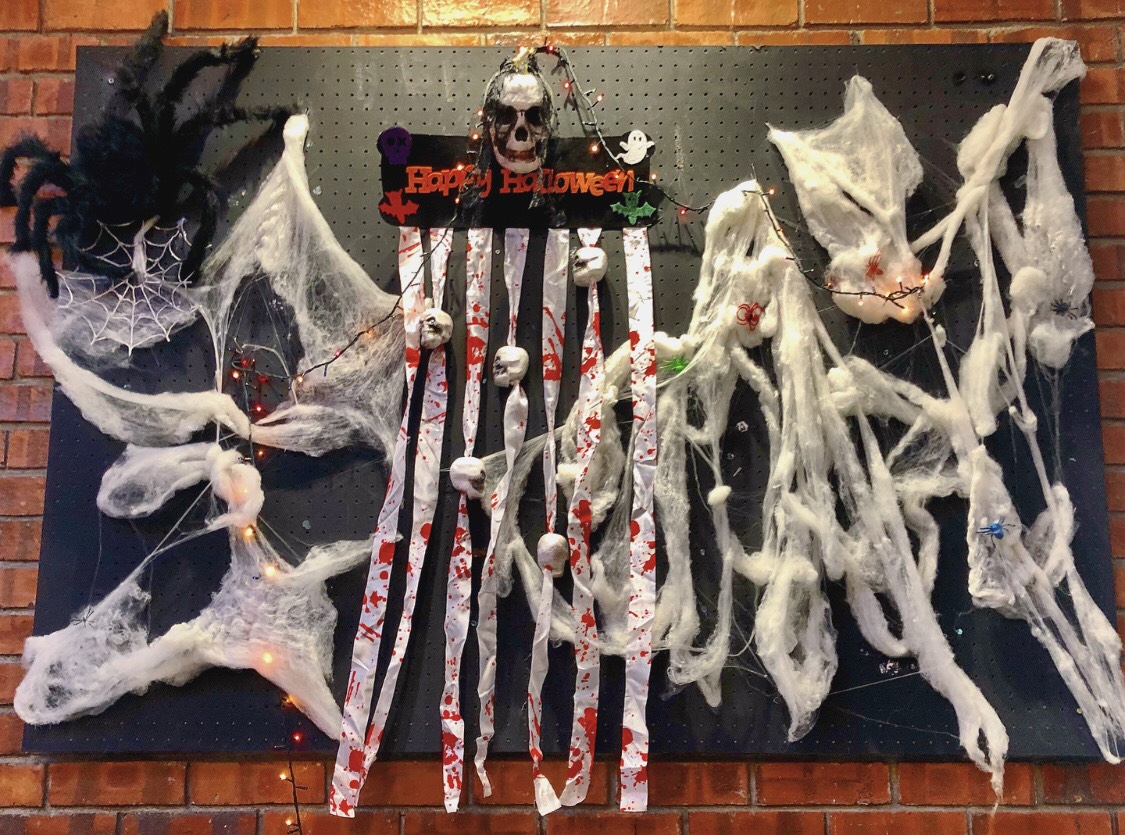 During this season, people usualy like to tell scary stories and watch horror movies. On the night of Halloween (31st October), children dress up as monsters, vampires, ghost, witches or other interesting animal, and then go from house to house in the evening and ask for candies by saying, "Trick or Treat?" According to tradition, Trick-or-Treating is a Halloween ritual custom for both children or adults in many countries that celebrate the festival. Children will also shout the threat of pranks or tricks, if they are not given a small gift or candy which the phrase "Treat" means for.
We also do have something up our sleeves! A special "Treat" for October in conjunction with Halloween: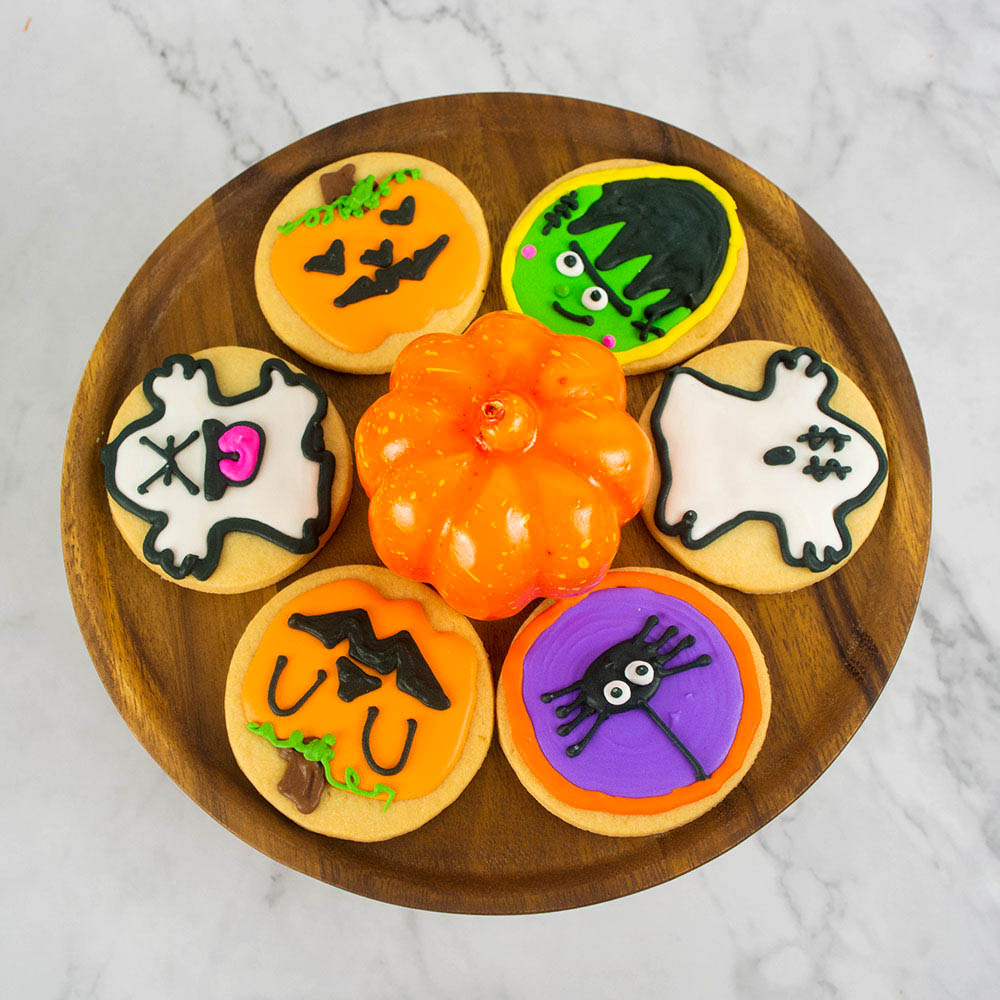 Check out these handcrafter assorted design butter cookies at RM5 per pack. Looking for a larger quantity to merry your parties and celebration? Get it at RM4 per pack with purchase of 100 pieces and above. Available in store or you can order online and have it delivered to your doorstep!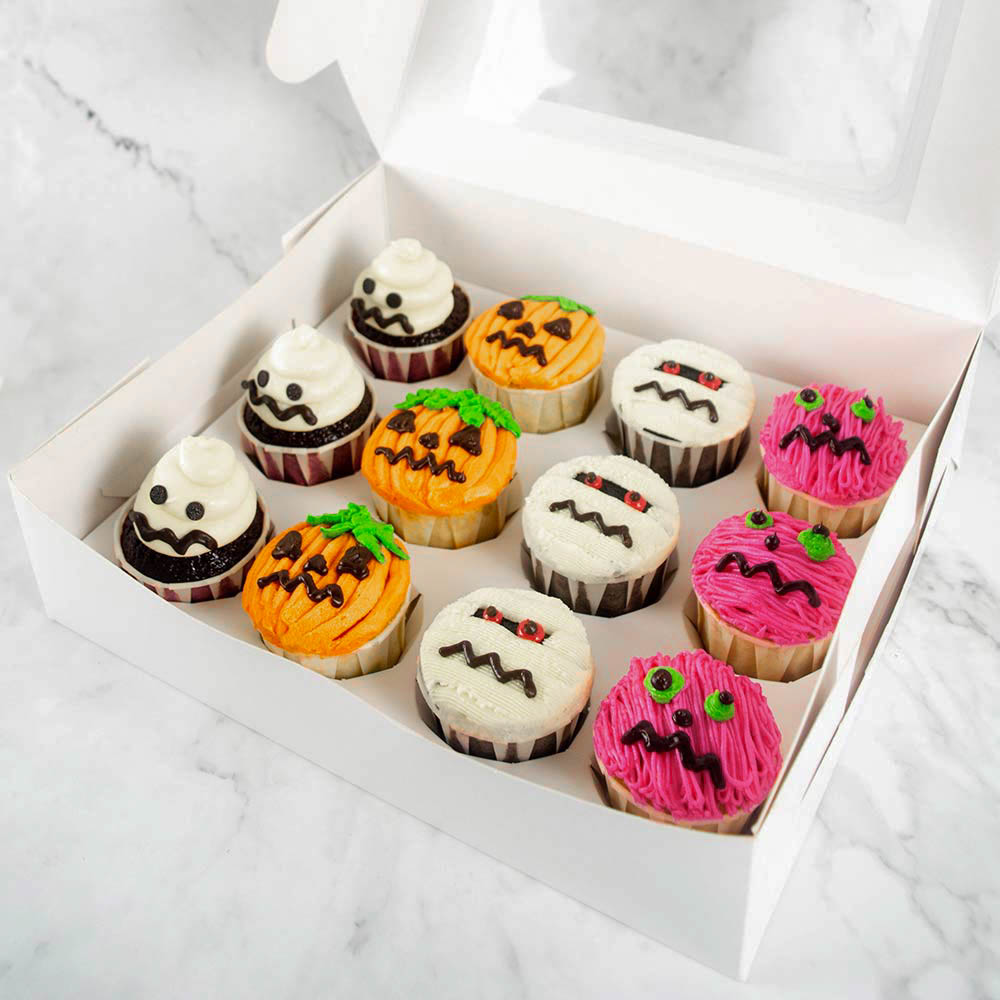 Adorable custom-made Spooktaculaqr Cupcakes with 4 flavours available: Red Velvet, Eggless Chocolate, Vanilla Buttercream, and Orange Almond. Sold in a box of 12 pieces with 3 pieces of each flavour at RM72.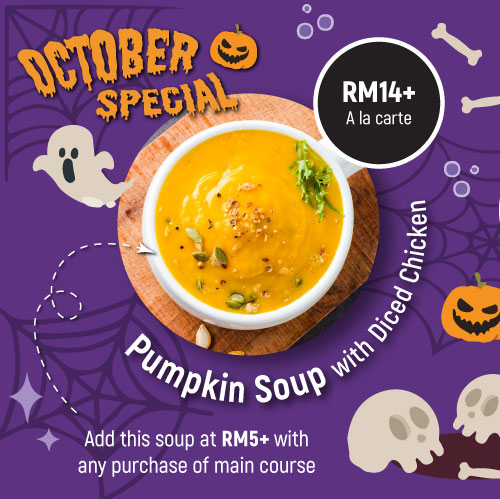 In our stores, we also offer our seasonal Pumpkin Soup with Diced Chicken (Vegetarian option available) at promo price RM5 when you choose to add on this soup any normal-priced main course purchased, so drop by our outlet to give yourself a treat. 
We wish all of you a great time with your friends and family during this festive season. HAPPY HALLOWEEN TOGETHER! We look forward to serve or spook you:)