Oh, we do love to eat, don't we? Malaysia is the definitely one of the best place to be during this Ramadhan month–night markets, eateries with the month's specials, new food items, and especially the many Bazaar Ramadhan that we get to go to! Yums!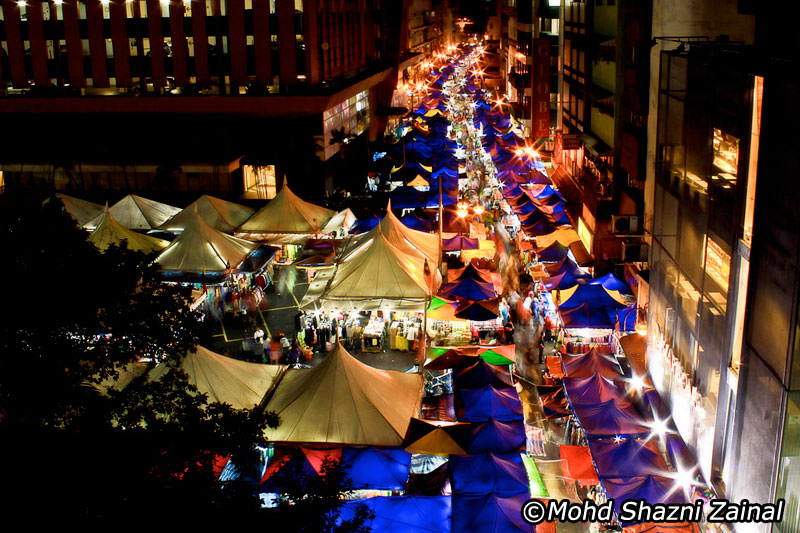 Picture of a Bazaar Ramadhan at Jalan Masjid India & Jalan Tuanku Abdul Rahman by Mohd Shazni Zainal

To embrace our local Malaysian roots, this year, Tedboy brings you our very own recipe of Nasi Kerabu with Ayam Percik–a traditional Kelantanese dish, to tap on the local tastebuds. Our Chef Ridzwan, a very experimental chef, created this dish and we are all salivating over it after the foodtasting! It is absolutely delicious, and something to-die-for (for now…)

Interviewing Chef a bit more, he explained about the dish, and how to consume it (yes, there is a 'correct' way of eating this dish!) as well as all the effort and raw ingredients he put into it to make it really irresistible. It comes with a big portion of everything–generous amount of vegetable kerabu (a local version of vegetable salad), traditional solok lada (neatly stuffed tuna in a huge green chilli) served with budu (special must-have anchovy fish sauce), salted egg, serunding (a mix of chicken and fish floss), keropok ikan (crunchy local fish crackers) and not to forget, the main of the dish: Ayam Percik; marinated in 16 different herbs and ingredients for that delectable taste!

And the secret recipe of this dish? It is the budu that gives the oomph to the entire dish! (Besides the spicy sambal, because hey, we love everything with a lil spice, don't we?)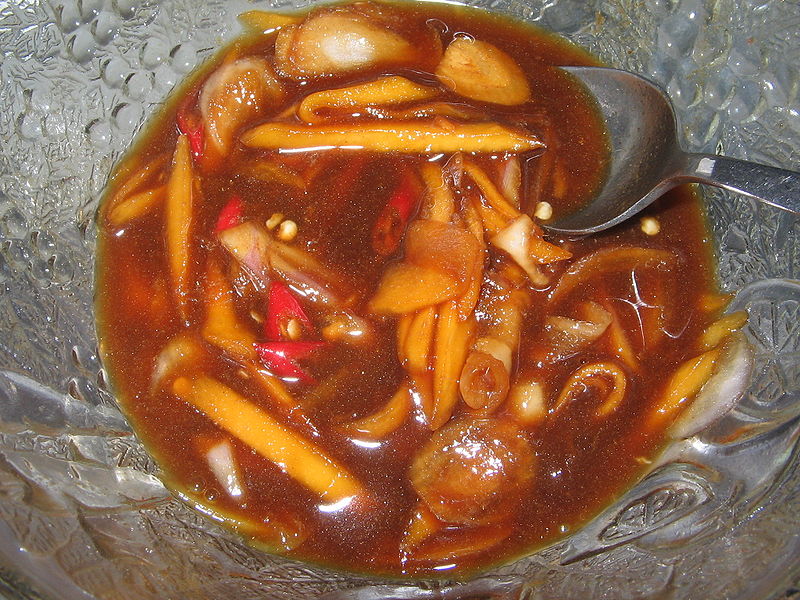 One of the many budu recipe that one can cook!

What is Nasi Kerabu?

Originated from Kelantanese Peranakan, this dish has a strong Thai influence and it is Kelantan's most sought-after dish! How can you not, after seeing a picture of it? Traditionally, blue rice is the preference of Kelantanese in this dish. Traditionally made using butterflu-pea flower (also called 'bunga telang') but many find it more convenient to use safe food colouring. Our version is coconut milk-infused, so be prepared with a bigger tummy!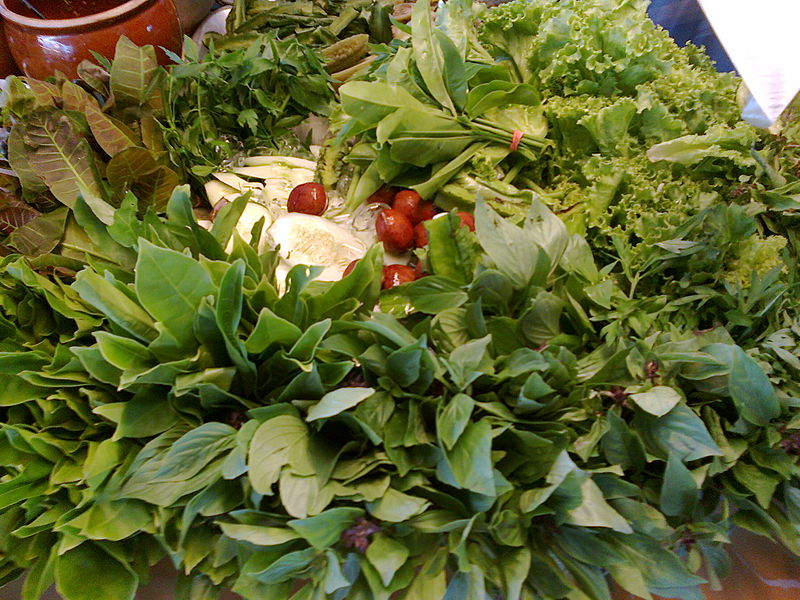 Ulam vegetables

As for the kerabu (the herb salad), we experiment with many different vegetables. This salad is made of finely-shredded raw herbs and vegetables, usually having a stronger hint of citrus. For us, we have added in ginger flower, also known as bunga kantan, which is hard to find in Western countries. It is said that the finer the vegetables are shredded, the classier the cook!

Did you realise the fishy taste when having our Nasi Kerabu? That is because of the special sauce: budu–made of fermented fish! The traditional nasi kerabu has alot of 'fishiness' around it together with our solok lada!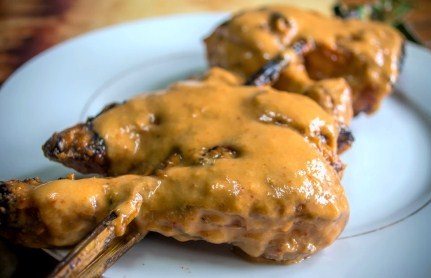 The best part of the dish is the delectable marinated Ayam Percik. Flame-grilled, with coconut cream marinate… oh my. Talking about it makes us feel hungry already! Slightly sweet with a smoky taste, we say, this is one of the reason why we highly recommend our Nasi Kerabu Ayam Percik! Want to know how to make it?

So why wait?

Drop by our Tedboy Bakery outlets for a satisfying meal of Nasi Kerabu Ayam Percik, or our Tedboy Express outlets for our pre-packed ones that can be reheated easily for those on-the-go and need a quick (and delicious) meal!



Prices available in set with dessert and drink, and a la carte.


Source:
http://www.thestar.com.my/news/nation/2016/09/16/kelantan-nasi-kerabu/
http://www.kuala-lumpur.ws/magazine/ramadan.htm
http://resepiayam.net/resepi-ayam-percik-kelantan/