Recently we had our very first TedboyCooks Open Day on 21st May 2017 at our Tedboy Bakery in The School Jaya One outlet. The respond and sign-ups were overwhelming with interested parents and excited kids, who couldn't wait to participate in our series of cooking and baking classes!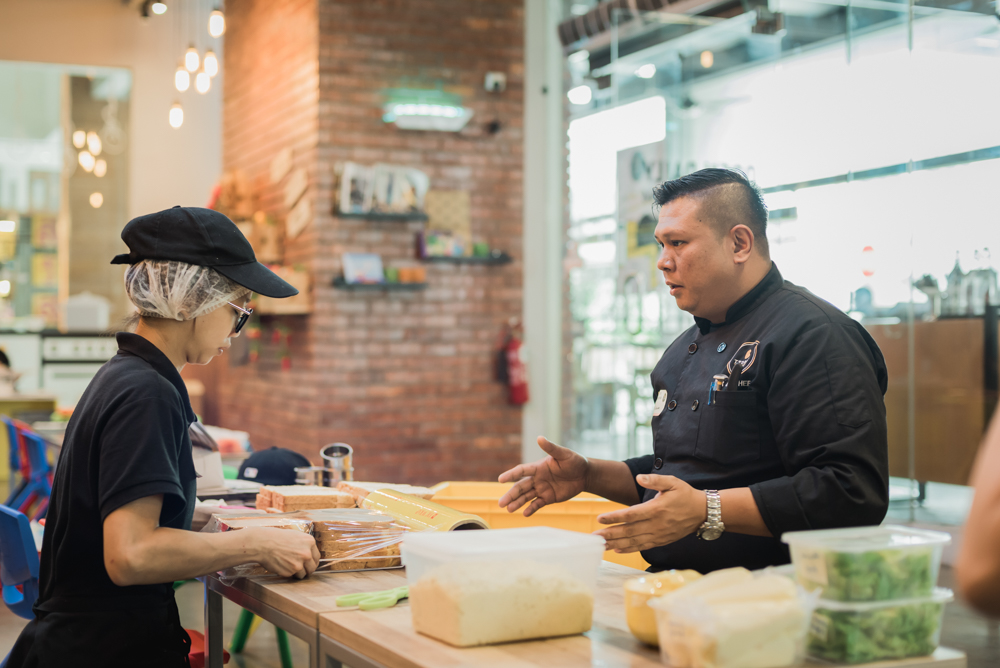 Preparing fresh ingredients for one of our classes, and clean utensils to be used
As this is our Open Day, we have a limited slot only for around 50 kids to participate in our sneak preview of our future classes that we will be organising pretty soon on a regular basis. During this Open Day, we had 3 corners to introduce our 3 different types of class: Cookies, Pizza and Sandwich. All participants get to enjoy and try out in all three types of class.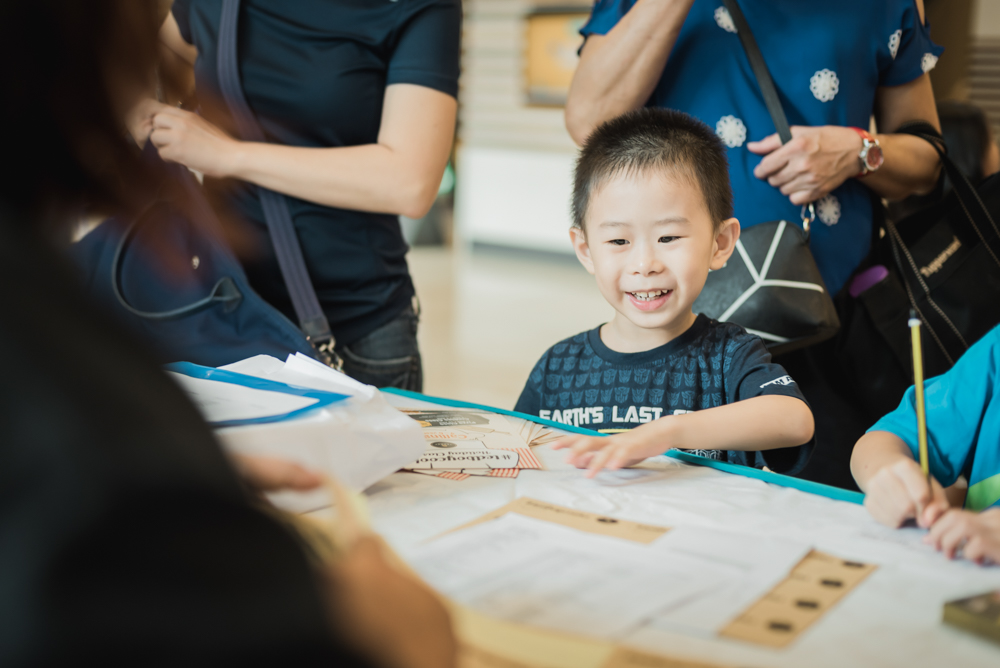 The registration table was filled with children and parents, eager for our class. Excited lil boy, one of the participants.
Once most of the children and parents have settled down at our designated corners, we have a short introduction on the class by founder Mr Edward, and Chef Ridzwan about hygiene, where each child will learn how to properly wash their hands.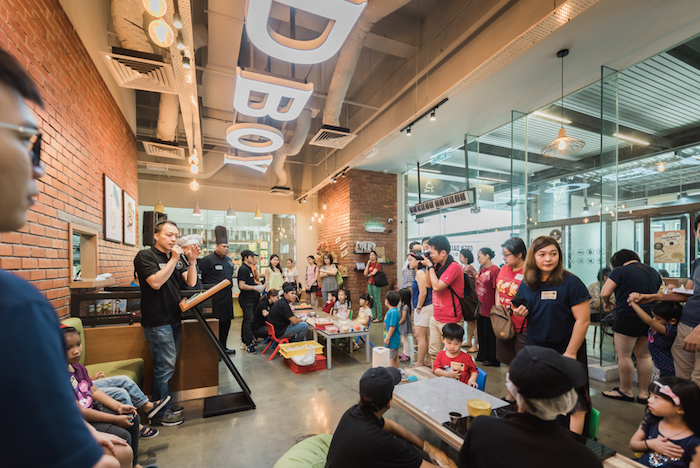 Edward giving a short speech, while the rest settles down at each station. Chef Ridzwan leading the steps on hygiene and proper hand-washing before the session starts
For the Cookies Corner, each child was given a palm-size of cookie dough, which they will have roll it with mini rolling pins and then shape the dough with cookie cutters, guided by our friendly staff. Then, the cookie dough will be sent to the oven to be baked, before the children decorate their cookies with sprinkles, icing sugar and more!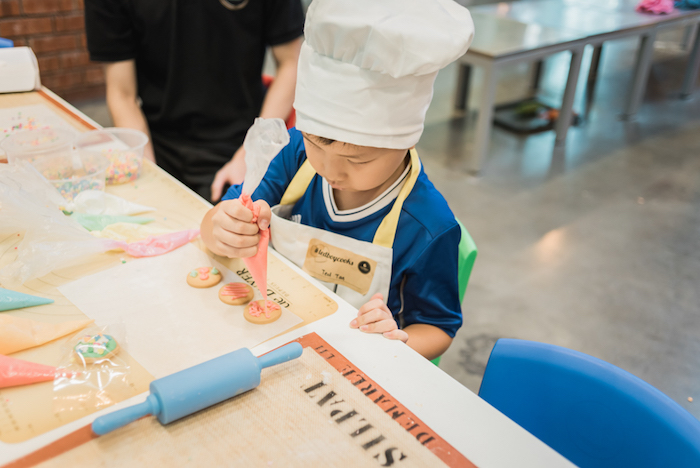 Even Ted (the lil big boss) was around to join the session! Pictured here, he was entirely engrossed and focused in piping drawings on his cookies 
As for the Sandwich Corner, participants get to play with fresh ingredients from our local market (all ready sliced) together with fillings of fresh tuna and egg. Each child gets to make their shape their own favourite sandwich, fill it with tomatoes, lettuce, cucumbers and even squeeze mayo in it!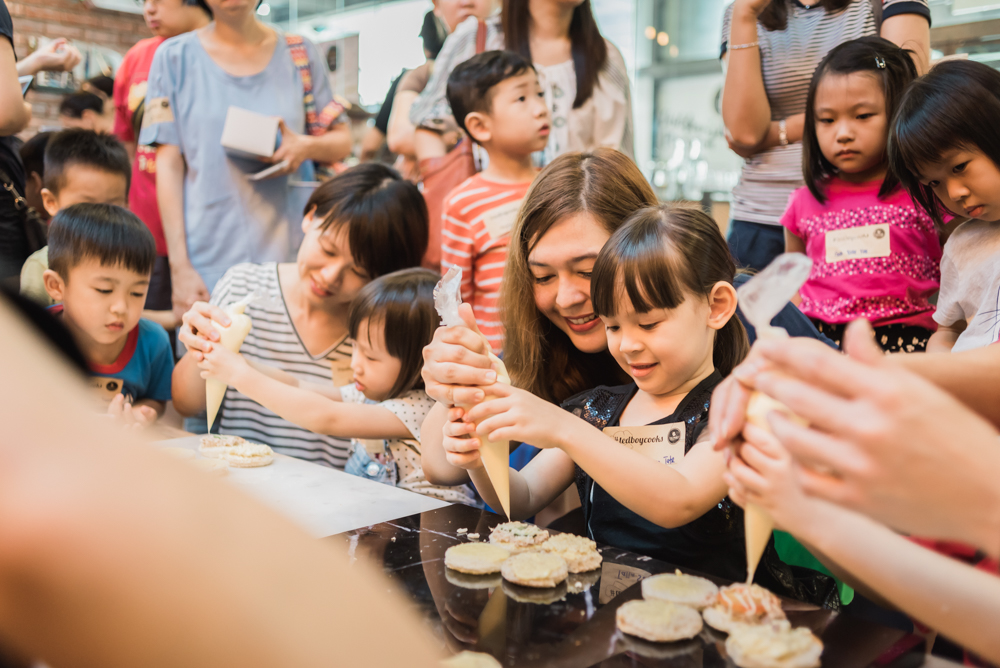 Participants getting hands-on sandwich making!
The Pizza Corner was the most interesting and exciting one, as each participants get to roll their own pizza dough (and have it baked on the spot!) and top it with their favourite toppings or mushroom, chicken ham, cheese, tomatoes and more!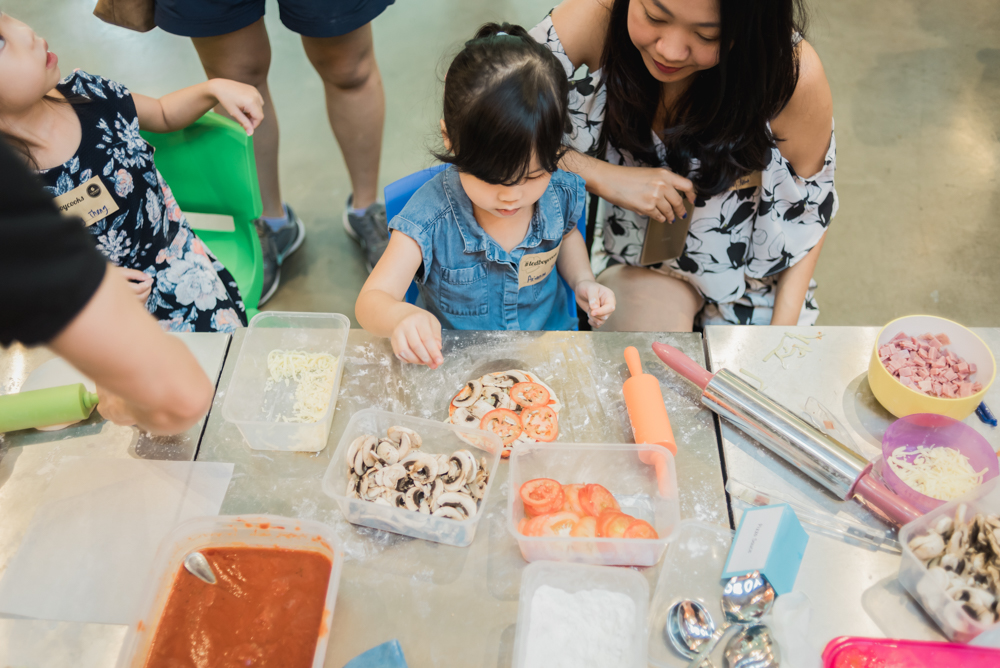 Even the parents are excited to watch their children play and learn, with the guidance of our experienced staff on that day!
Overall, we had a very good respond from both parents and participants (who are eager for more sessions like this!) on the day itself, despite a lil hiccup with the overwhelming crowd and queue for our TedboyCooks Open Day. Some words from the parents, on that day:
My son enjoys it and he was asking for more.

The ingredients for pizza, cookies and sandwich looks fresh and taste good. My children like it.

It was a great idea to begin with. Staff were friendly and helpful.

The organising team for this event is good. Can help children to be independent.
With the success of #TedboyCooks Open Day, we are i the midst of planning for the 2nd phase of such event and holiday programme to cater to the needs and wants of the children and parents, who have been asking us when will be the next Open Day!
This is (and will always be) one of the many sessions and workshops that we believe in bringing parent-and-child closer to each other, by spending intimate and interesting sessions as such. This can also teach children new things, as all child is always eager to learn, and also give them a space to be independent and proud with their own creations.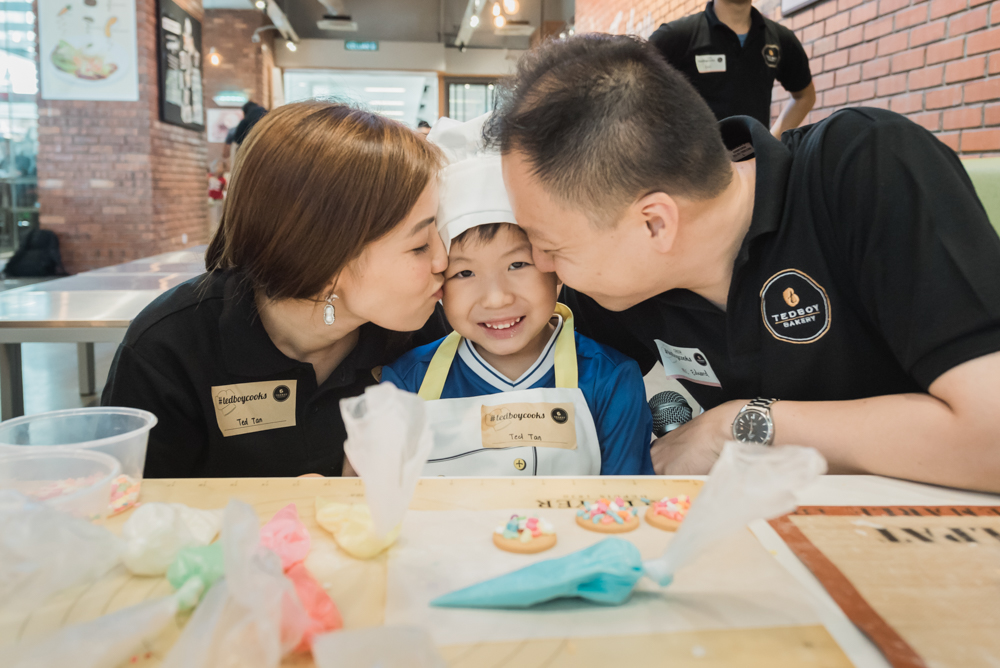 Founders, Edward & Patrina, together with Ted.