It is becoming Tedboy Bakery's little tradition to have a yearly Easter Egg Surprise, and over the years, we have watched returning parents with their ever expanding brood of children. It is so nice to see their families grow!


We have always been generous in giving, and like previous years, we have prepared colourful plastic eggs filled with surprise redemption just for the lil' ones from 25th till 26th March 2016. There is no purchase required so happy children filled our homely bakery, enjoying their free Babychinno, cupcakes or one of the popular dishes from our Kids' Menu, while parents take a coffee break. It is a great way to spend the weekend with the family!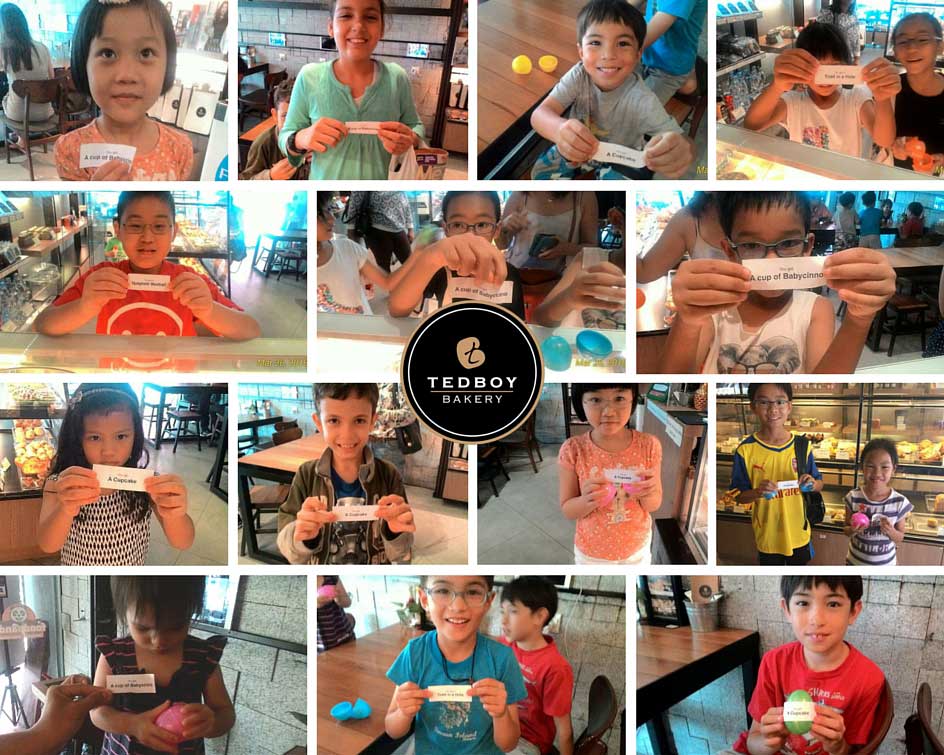 Some photos of the happy kids!
We, at Tedboy, thank you for being part of the Tedboy community. 
We always have something up our sleeves, so do pop by every once in a while, to find out about our latest offering. Drop your namecard at our outlets to be updated with the latest news from us, as well as promotions and offers. 
Always baking,
Mama Ted