There are many times, we would tell ourselves, "Yes, we are doing something right." Especially on those days where our regulars complimented on our success, or our new patrons taken to liking one of our bakery products. And yet, there are days where we ponder, "What else can we do to make the world a better place?" We feel that we are not doing enough for our community. There is a need within us that wants to bring happiness to people–not only to those who want it, but especially to those who need it more than the rest.

Our founders, Edward and Patrina, are both blessed with a kind soul and have a heart of giving. We have never turned down an opportunity to give back to our society, and we all have a soft heart for the poor, the needy and especially children. Why? Because Tedboy Bakery is built from a foundation of love of a wonderful family with, and for their children.

There are many times we see a random act of kindness by our people: letting a poor homeless man pick a few bread and buns from our shelves because we know he is hungry. With that, we hope that we have done something right, something good, something that helps and makes another person happy.

On a wider scale, Tedboy Bakery managed to engage with a few non-profit charitable organisations, that needs our help especially in providing food for the people in need. With Kechara Soup Kitchen, we managed to be one of the source of food for the homeless and urban poor in Malaysia. Kechara Soup Kitchen's mission is to provide sustenance and basic medical care for these people. Their aim is to also provide its centre as a safe place for these people, as well as reduce homeless living by providing necessaries to enable them to re-enter society and be employable.


NTV7 covers Kechara Soup Kitchen

Ti-Ratana Welfare Society works on a larger scale by providing shelter to the underprivileged and homeless as well as provide assistance whenever the need arises. This community service society is brought together in the spirit of compassion to serve and to give. Ti-Ratana has managed to house 200 children (as at Nov 2012) at their Children's Homes/Orphanage, built Old Folks' Home that housed 100 senior citizens (as at Nov 2012), created a Shelter Home for Women and also a Home for the Handicapped. They also have a project called Meals on Wheels where they delivered the food to these people in need. Its voluntary, non-profit, non-partisan and non-denominational organisations has touched many hearts and helped many people of different background.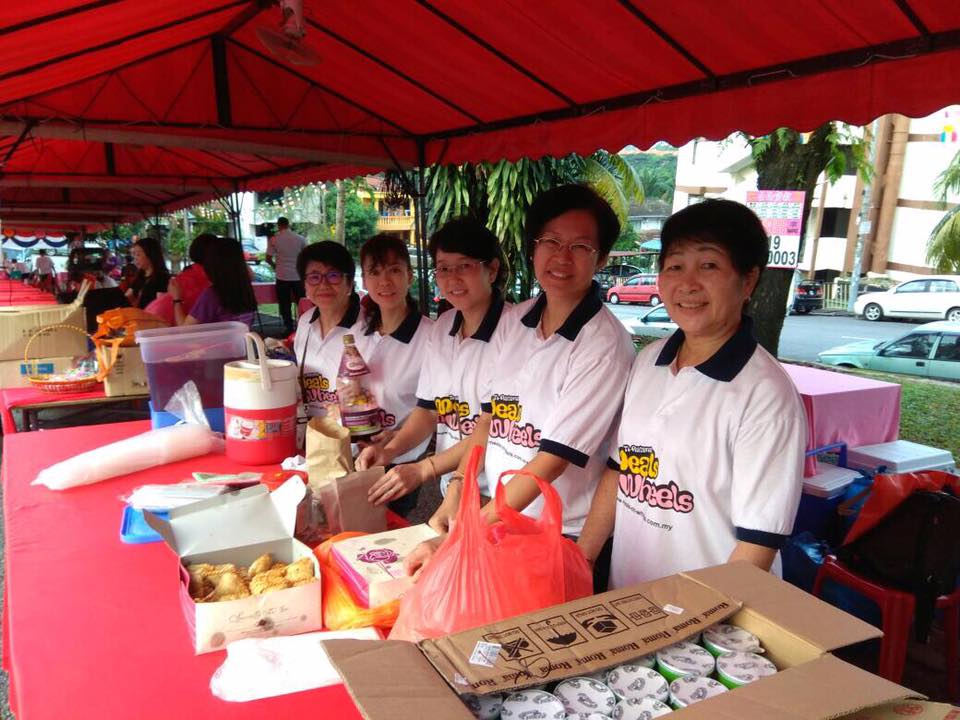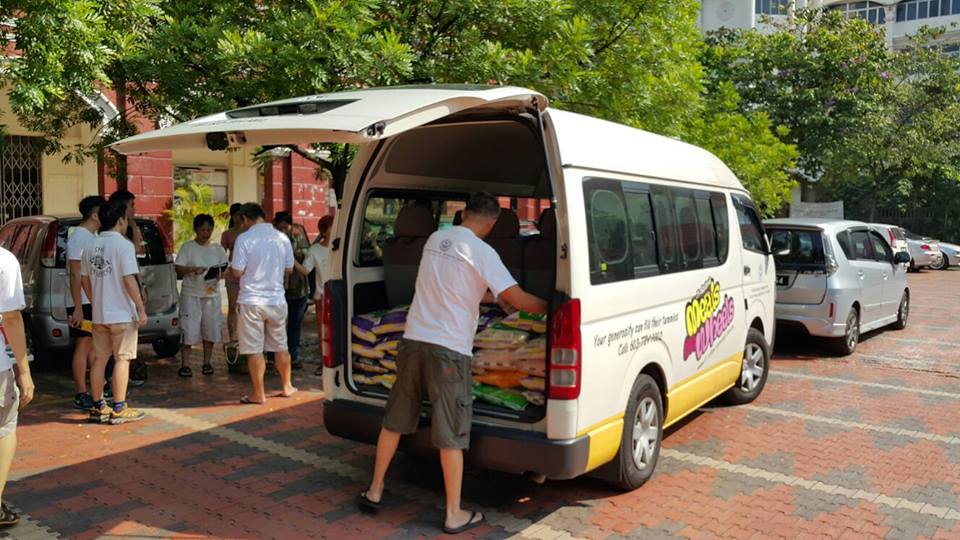 Pictured here are Ti-Ratana Meals on Wheels volunteers and van to transport the food

As Tedboy Bakery expanded its reach to Petaling Jaya and came across a few organisations dedicated their act of compassion and kindness to children, we are touched and are ever ready to help out. SHELTER, Home for Children, is a welfare organisation built to help abused, abandoned, neglected or at-risk children. Some of these children have suffered physical or sexual abuse, left alone by their family or were victims of domestic violence. This organisation rescues and protects them, help them overcome their trauma and to restore faith and trust in humanity, besides re-uniting these children with their families where possible. To date, SHELTER has established 10 kindergartens in squatter settlements to provide education to the children of underprivileged areas.





One of our biggest contribution is having to connect and partner with Living Hope Global (Malaysia) to reach out to many poor, needy and marginalised children in Malaysia as well as internationally, including Orang Asli villages. Dr Peggy Wong started this organisation to bring both awareness and resources to children–not only by donations, but also providing feeding and education programmes. She believes that education is the one and only way out of the vicious cycle of poverty. They seek out children of any race and religion, from rural areas that no other charity groups or welfare does.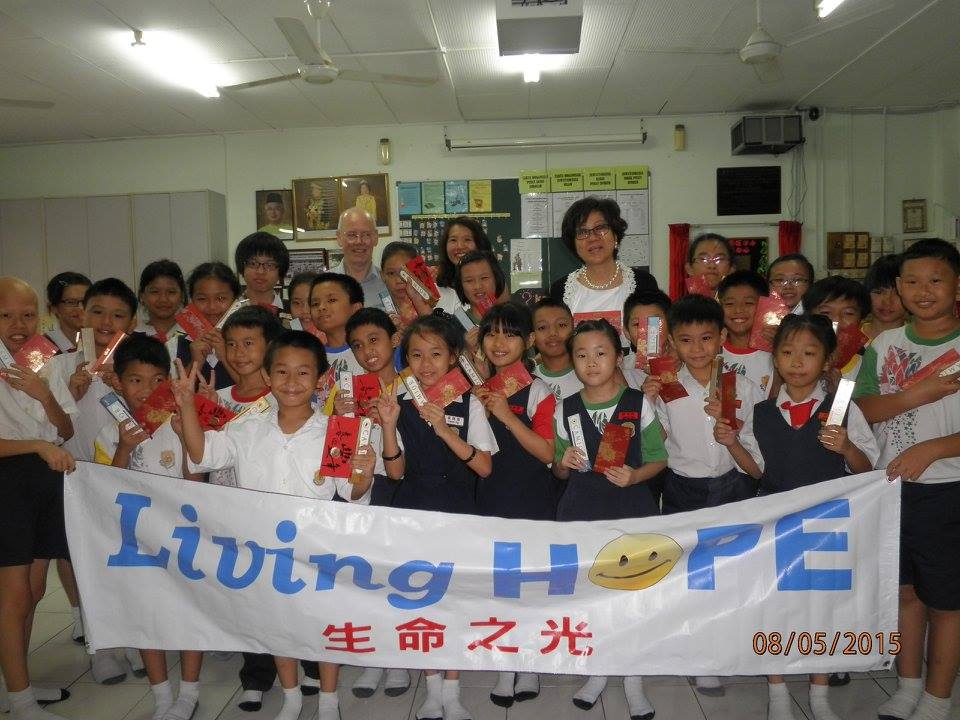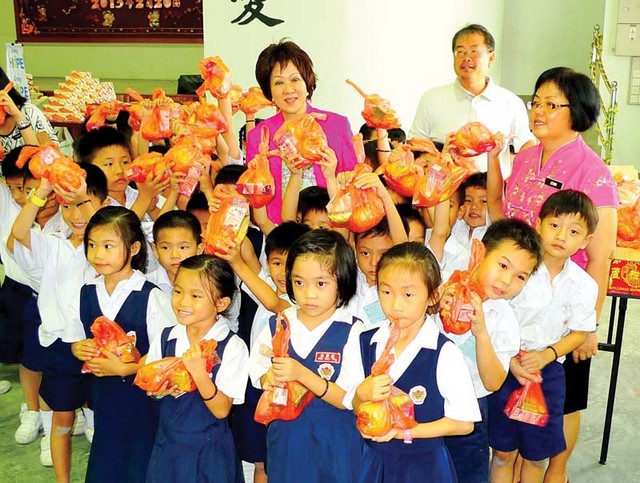 Living Hope sponsors each child literally an egg a day on top of a simple meal for a year, worth RM400 per child, just to ensure that these children do not go hungry in school. 
Food for Thought: RM400 is probably how some of us spend a night of entertainment with friends!

How does Tedboy Bakery support these NGOs?
As we do not condone food wastage, we donate all our daily unsold breads, buns, pastries and products to these organisations in hopes to feed the hungry and the homeless, especially children. It may not be much to us, or that it may not be a lot to the public, but putting a smile on someone else's face, especially those who in need, is one of the happy things we love doing. We may not have reach and provide food essentials to these people, have we not engaged and partner with these groups or organisations who have more knowledge and resources.

As more years to come, we truly hope that what we do, will continue to support the poor community to bring them out of poverty as well as bring smiles and happiness into their lives.
Join us this weekend for a charitable cause! Living Hope's 10th Anniversary Charity Carnival