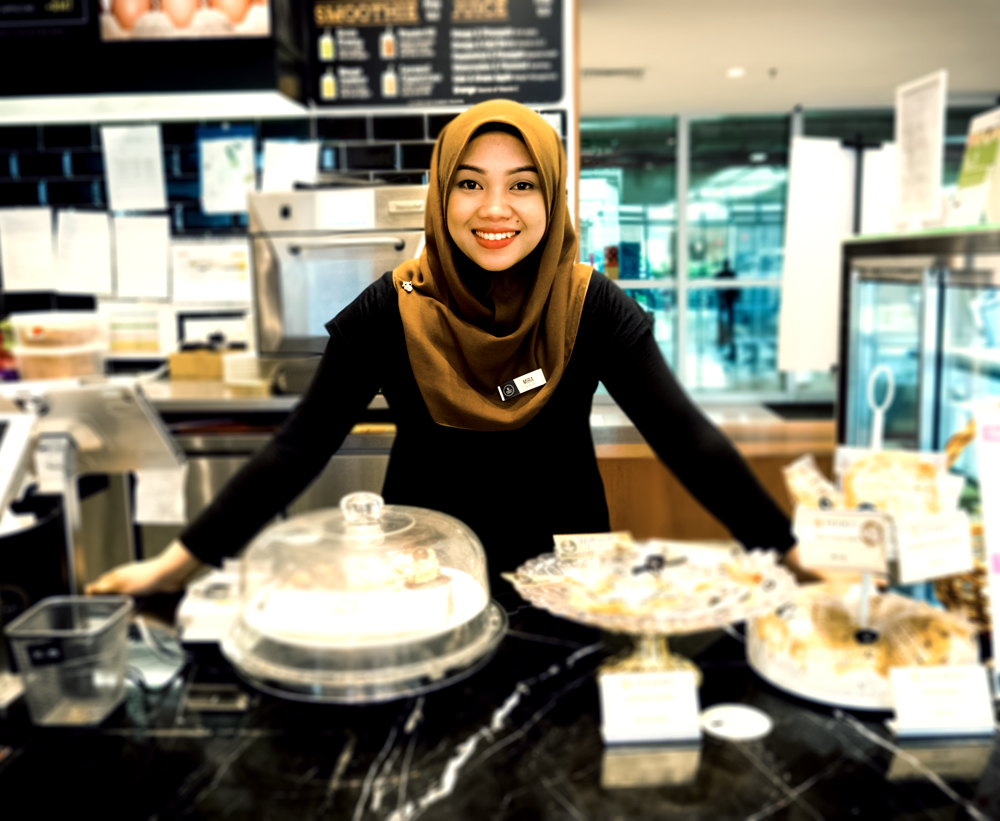 Amirah, also known as Mira, is a cheerful person amongst our team members. She has previously worked with the team in Bangsar South (The Sphere) before the outlet was relocated to Wisma Averis. She is then transferred to Tedboy Express in KL Gateway Mall to lead the team in this new outlet.
Here is what she has to say: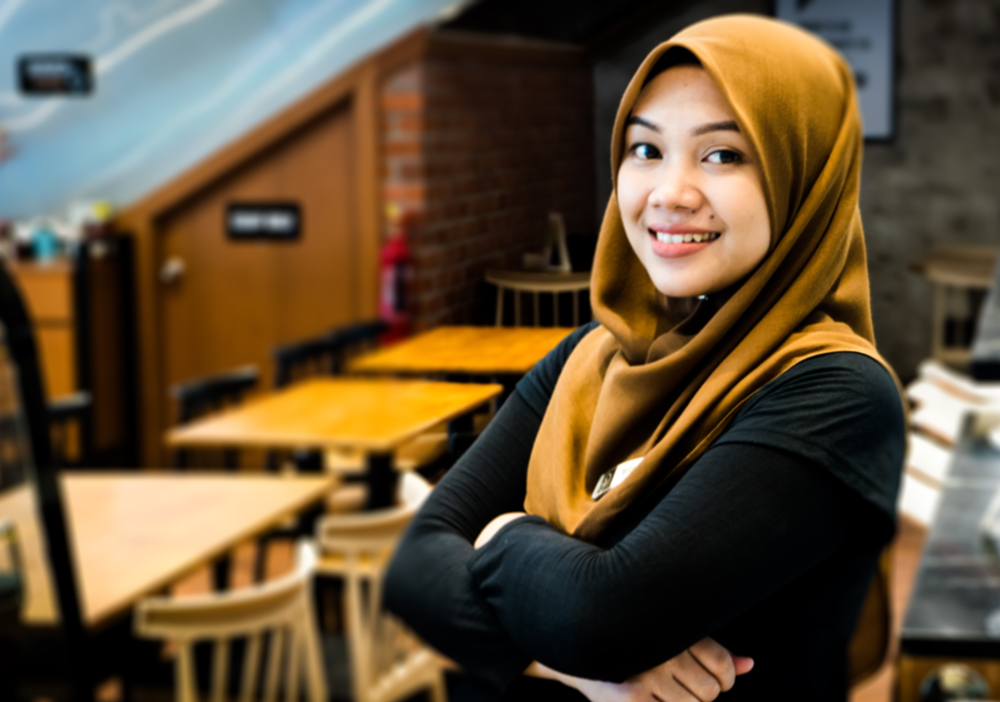 Mira, supervisor of Tedboy Express, KL Gateway Mall
My name is Amirah, and I have been with Tedboy for almost 6 years now! Honestly, I like working under our director, Ms Patrina. She has an excellent personality that brings out the positivity in us. Like most F&B companies, Tedboy offers daily staff meals and staff discounts. More importantly, Tedboy advocates interesting programmes and get-together activities such as annual dinners and internal festivities celebrations. Medical benefits is also provided for every employee. I enjoy working at Tedboy because of its culture: the work environment and the people. We not only work as a team, but also as a family that cares for each other.
"You don't always get a great job with an awesome boss!" - Mira
My vision is to grow stronger together with Tedboy, and hope that we will be known internationally and expand to more outlets. Tedboy is one of the greatest company that provides the chance and opportunity for me to build and improve my leadership skills.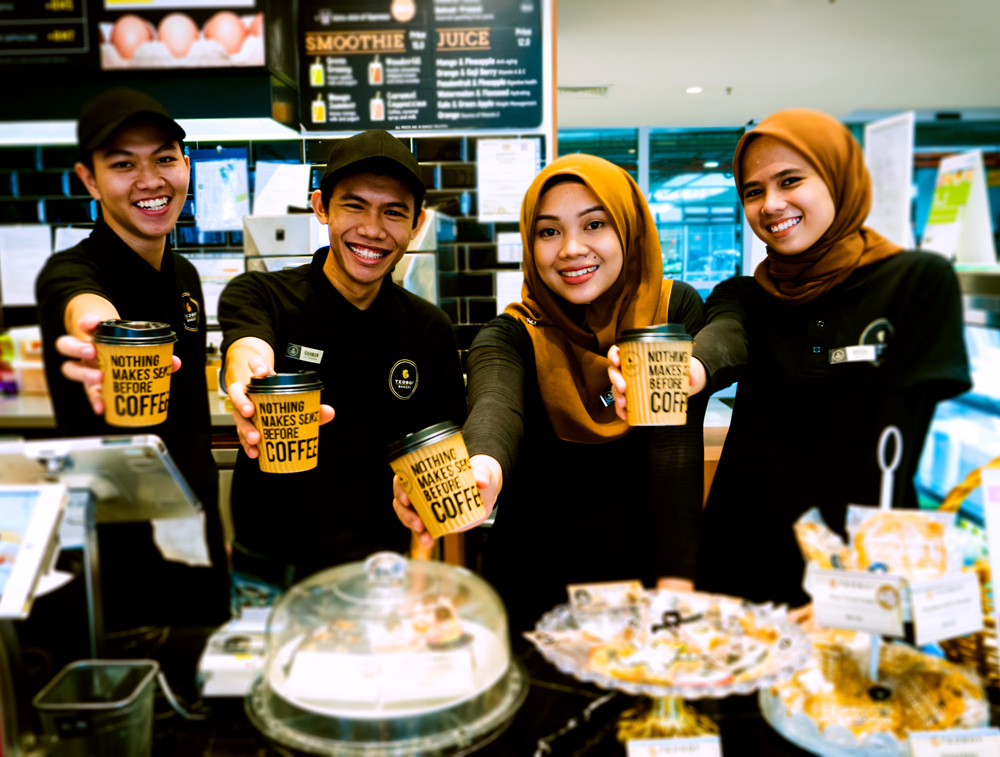 Tedboy Express, KL Gateway: Mira and her dedicated team members