New Buns In The Family!
Warm welcome of our new buns to the family!
Tedboy brings you the traditional yet favourite of all time: Pineapple Bun! This bun is also known as Polo or Bolo Bun and popular in Hong Kong and China. Sweet airy bun topped with crumbly, sugary golden top crust that gives a good combination of taste in your mouth. Recommended to eat warm the traditional way–with a sliced slab of butter in between! Have this for breakfast with a cup of hot Teh C, close your eyes and be transported overseas! (kan belum boleh travel easily lagi!)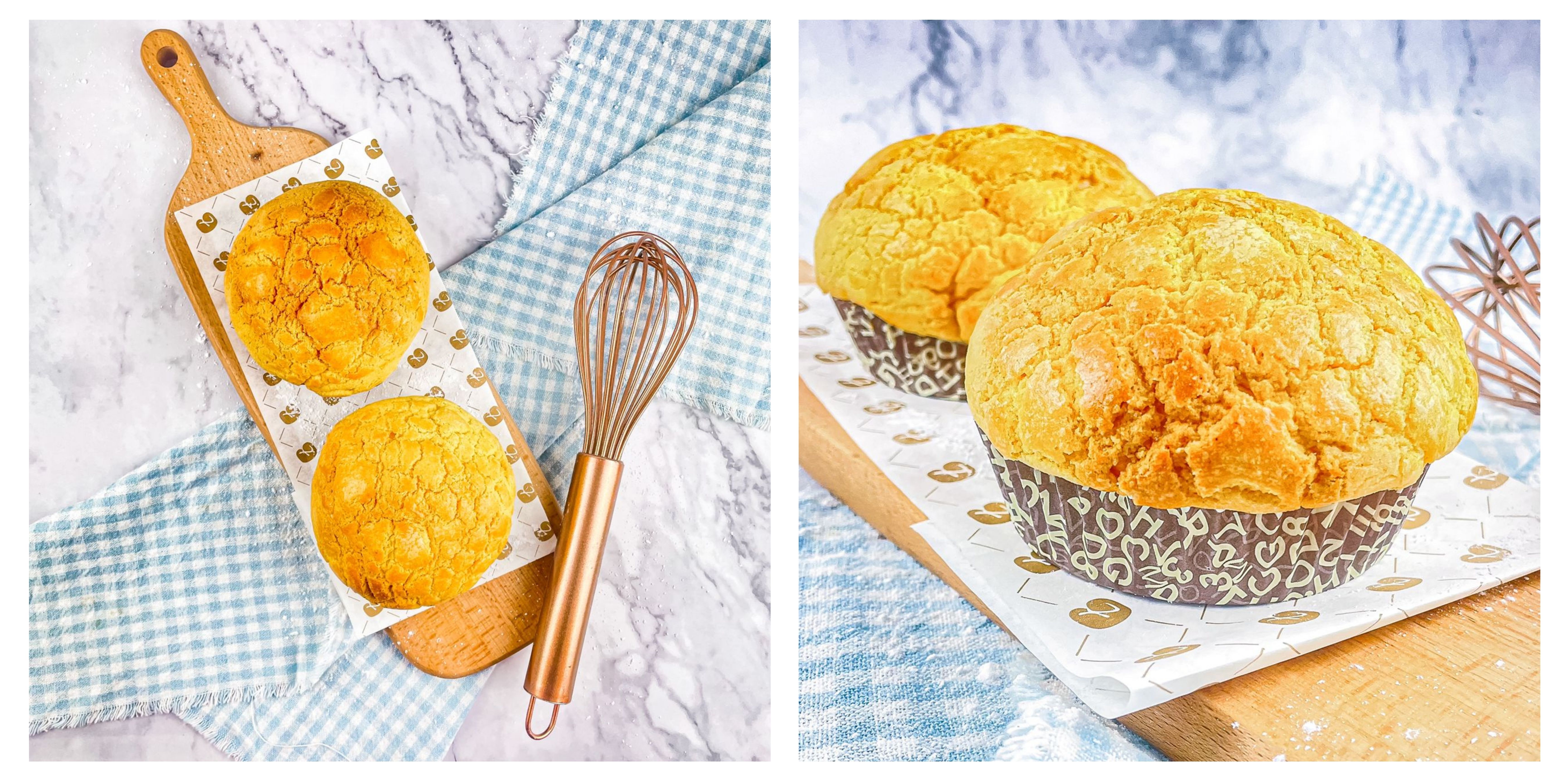 You like what you see? Then, grab it now!
We don't have just 1 new bun, there are actually more new products to introduce to you! Calling out all garlic bread lovers! Here is what you shouldn't miss. (Drum rolls) With some twist from the original recipe, Tedboy introduces our version of Sausage Garlic Bun and Cream Cheese Garlic Bun!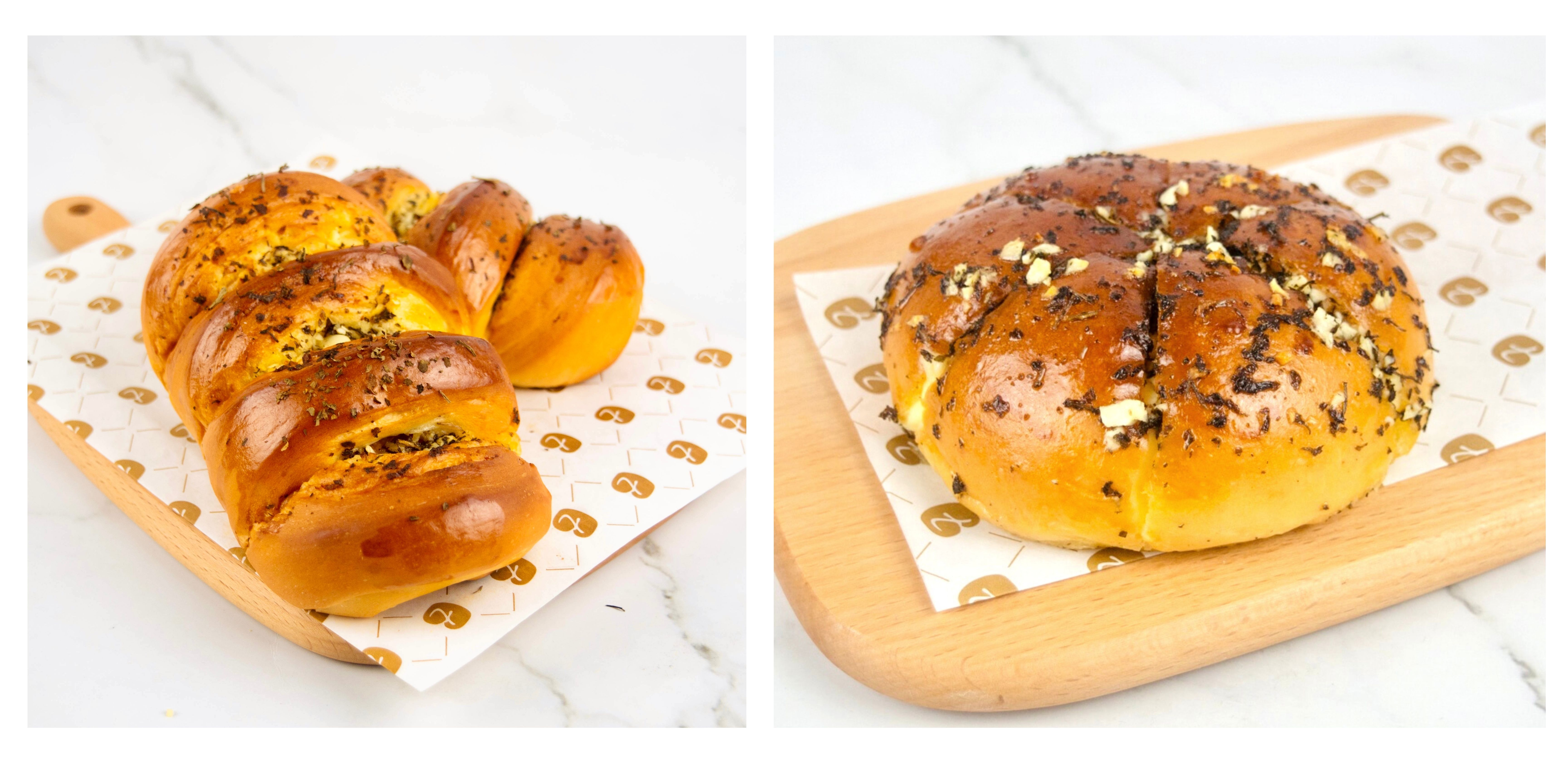 The Korean wave is a massive influence here in Malaysia especially how they make THE FOOD looks really good. After watching many Korean dramas & street food vlogs, we're craving for something that they are having in the dramas & vlogs… and that is why Tedboy created our Cream Cheese Garlic Bun, inspired by Korean street food! Did you know that this bun is actually a Korean version of the usual Garlic Bun that we usually have? Omooo~~~ i know i had to try it!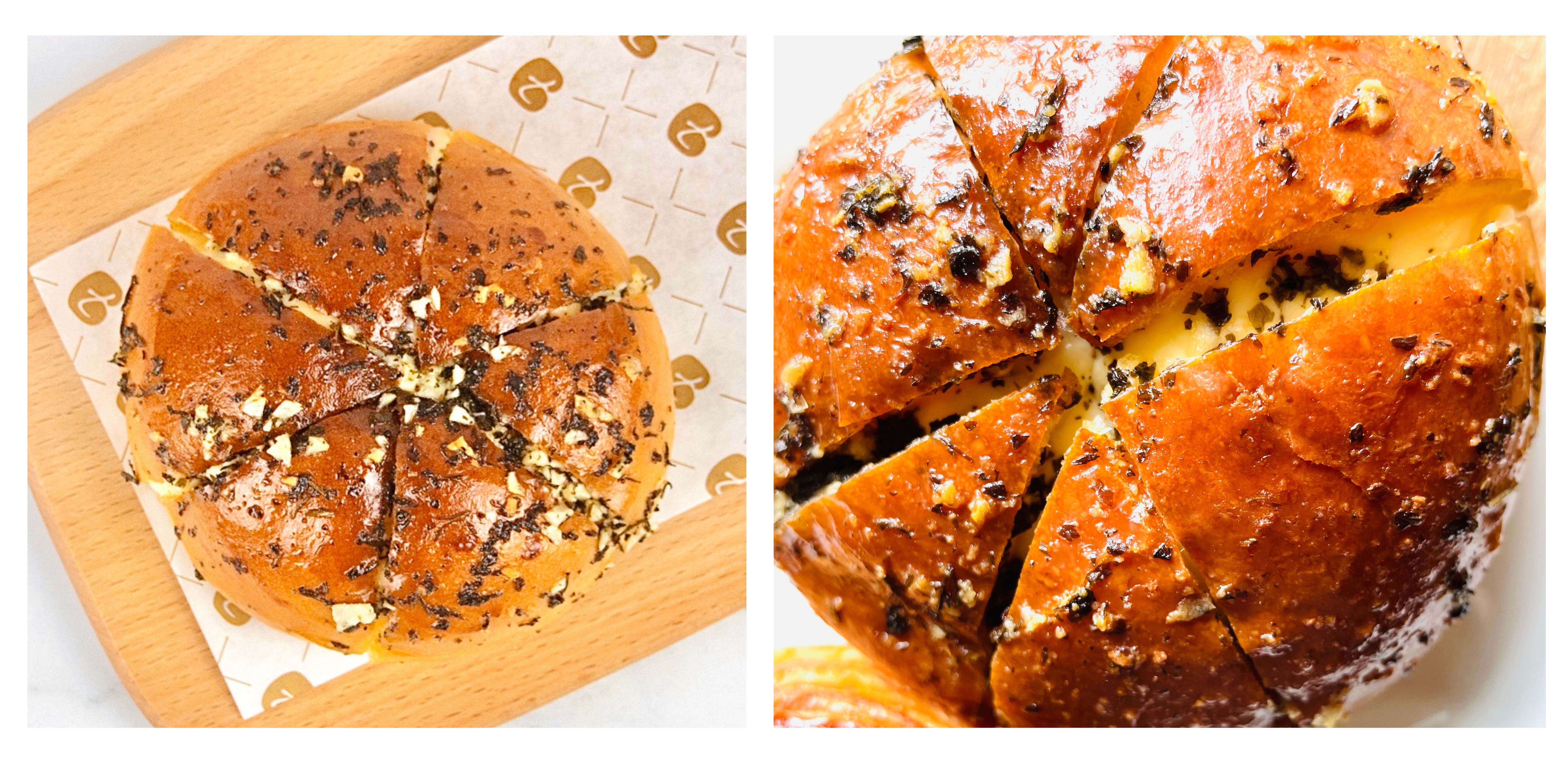 A fluffy bun filled with loads of cream cheese (we are so generous with the fillings) and buttered garlic spread that we guarantee you will be satisfied with! The cream cheese is really rich and divine, try it to believe it.
As you all know, we are popular for our Original Sausage Bun (did you know we made it bigger?) and our Spicy Sausage Bun (it looks like a pizza bun now!). While developing more chicken sausage bun recipes we thought "what else can we do with chicken sausage?" Why not add garlic to it, since we are into garlic lately? (A garlic bulb a day, keeps the vampire away!)
The birth of our Chicken Sausage Garlic Bun! Check out our Sausage Garlic Bun: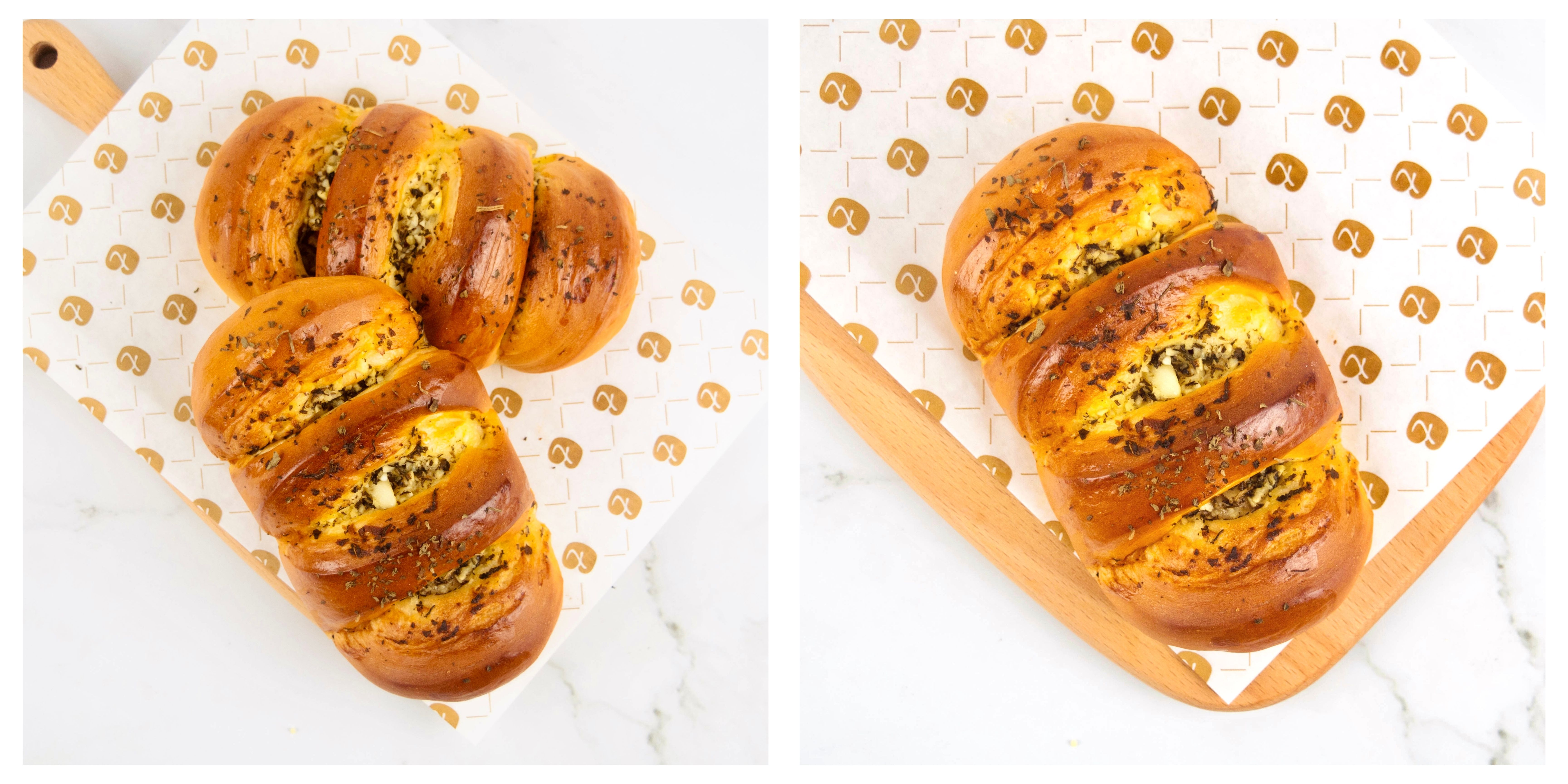 Recently, there is a shortage of turkey in the local scene so we had to substitute with its cousin: Chicken. But we guarantee you that it will be as delicious, if not more delicious. (Our Master baker vouch for this!). While at it why not add some parmesan cheese to give it a punch of sharp cheese taste and here you go! Chicken & Parmesan Bun. Don't judge a bun by its looks (or more likely by its name) and give it a try today!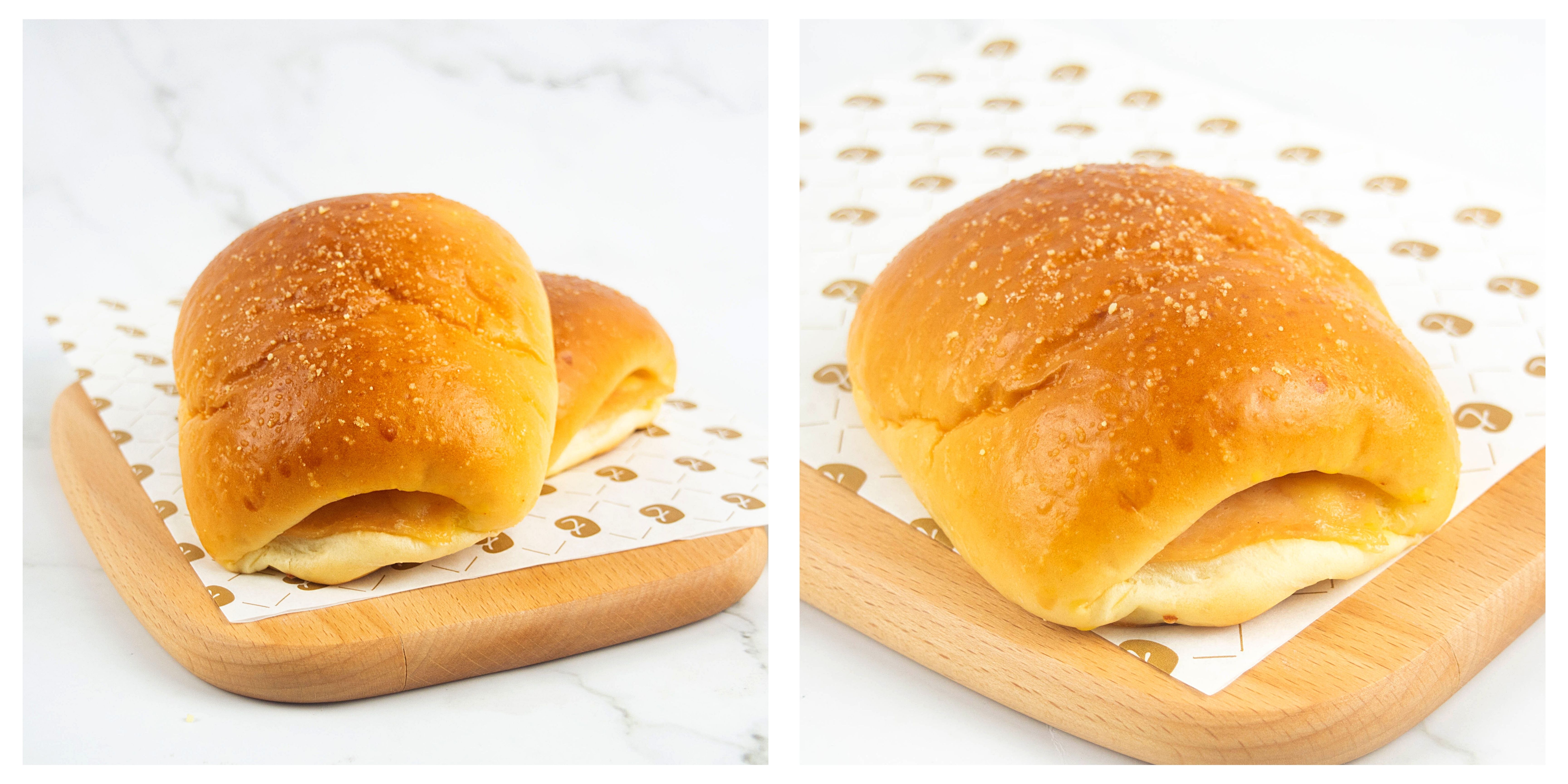 All items above is now available in-stores and online purchase! Try now! 👀