As the icing to the cake, in true spirit of unity and compassion, Tedboy has taken its commitment a step further by partnering with ZUBEDY for their #saysomethingnice (#SSNC) campaign. This campaign was launched on 29th August 2023 at Taylor's University by our Deputy Prime Minister Of Malaysia YAB Dato' Sri Haji Fadillah Haji Yusof encourage individuals to spread positivity and kindness.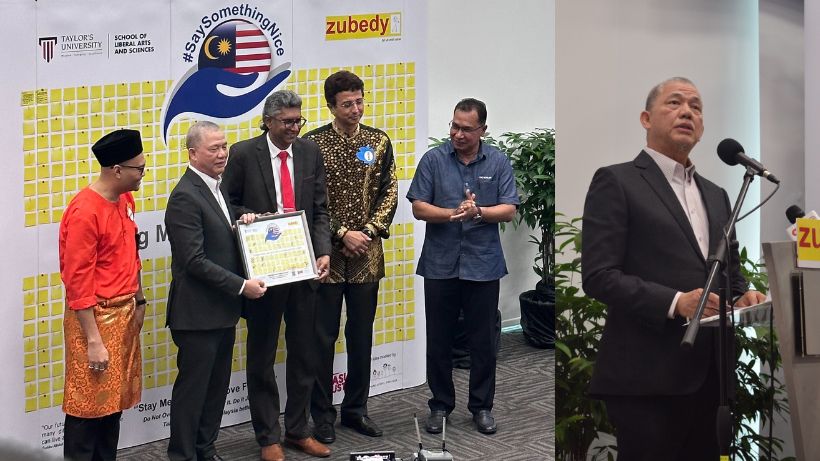 A little bit about ZUBEDY.
Zubedy (M) Sdn Bhd was incorporated on May 24 1994, as a marketing and advertising consultancy. As the company grew, the focus evolved to human development with an emphasis on soft-skills training. Since 2011, ZUBEDY has launched #SSNC to promote positivity and unity throughout Malaysia. Running from Hari Merdeka (31st August) to Hari Malaysia (16th September), the 17-day campaign period encourages Malaysians of diverse backgrounds to come together and embrace their shared traditions. This is timely as only positivity can breed positive actions and results. The theme for this year is Measured to Move Forward: Do Not Overdo It, Do Not Underdo It, Do It Just Right.
By participating in #SSNC, Malaysians can strengthen their bonds with each other and create momentum for lasting change. The ultimate vision is for this campaign period to become an iconic Malaysian time segment, much like other cultural festivals around the world. In all, #SSNC is a campaign and a call to action- representing the best of Malaysia and promoting unity and positivity besides being a platform for Malaysians to showcase their traditions and create a valuable economic impact through unity in diversity.
See more : http://www.zubedy.com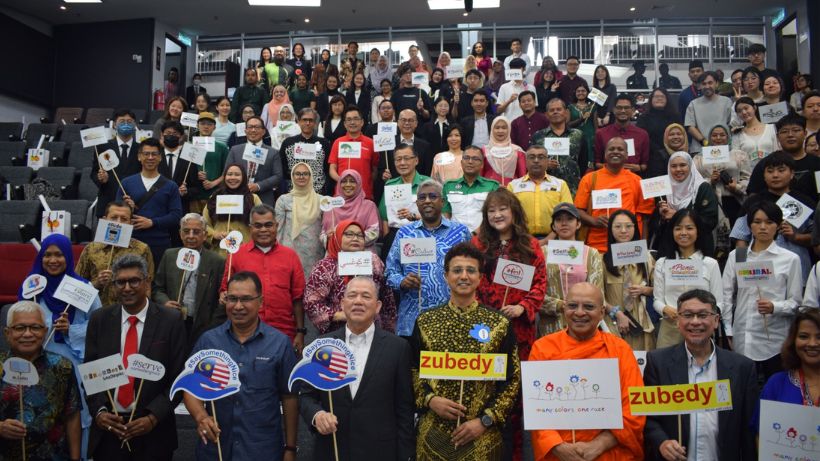 #HikeSomethingNice:
As part of promoting a healthy lifestyle, Tedboy is actively involved in the #Hikesomethingnice initiative. This collaborative effort with disabled individuals aims to bring them closer to nature through a guided hiking experience at Taman Rimba Bukit Kerinchi on September 3rd, 2023. Tedboy's contribution includes providing a delicious, light breakfast for the participants, offering them an opportunity to relish the joy of hiking despite their visual challenges.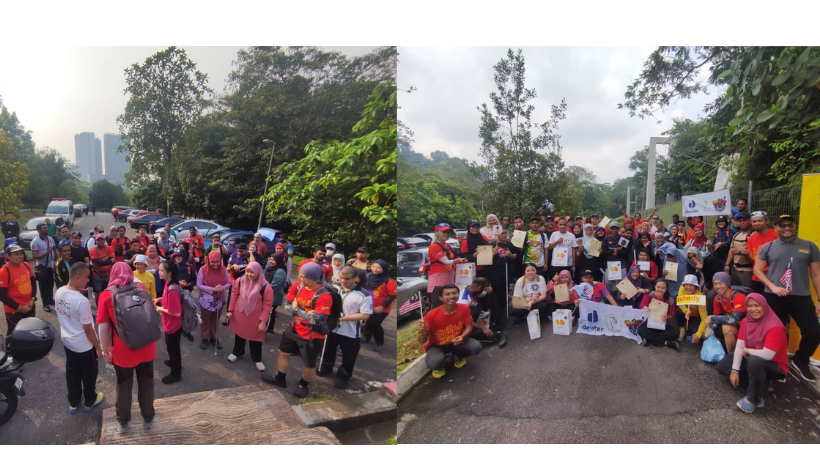 #Dripsomethingnice:
Tedboy recognizes that heroes come in many forms, often without capes. Partnering with Pusat Darah Negara (PDN) for blood donation, Tedboy is committed to promoting this noble act of saving lives. Donors who selflessly contribute their blood will be rewarded with a FREE cup of Teh Tarik at Tedboy's outlet located in The School Jaya One, acknowledging their altruism. Support us by dropping by to donate blood on 6th & 7th September 2023. Every bag matters.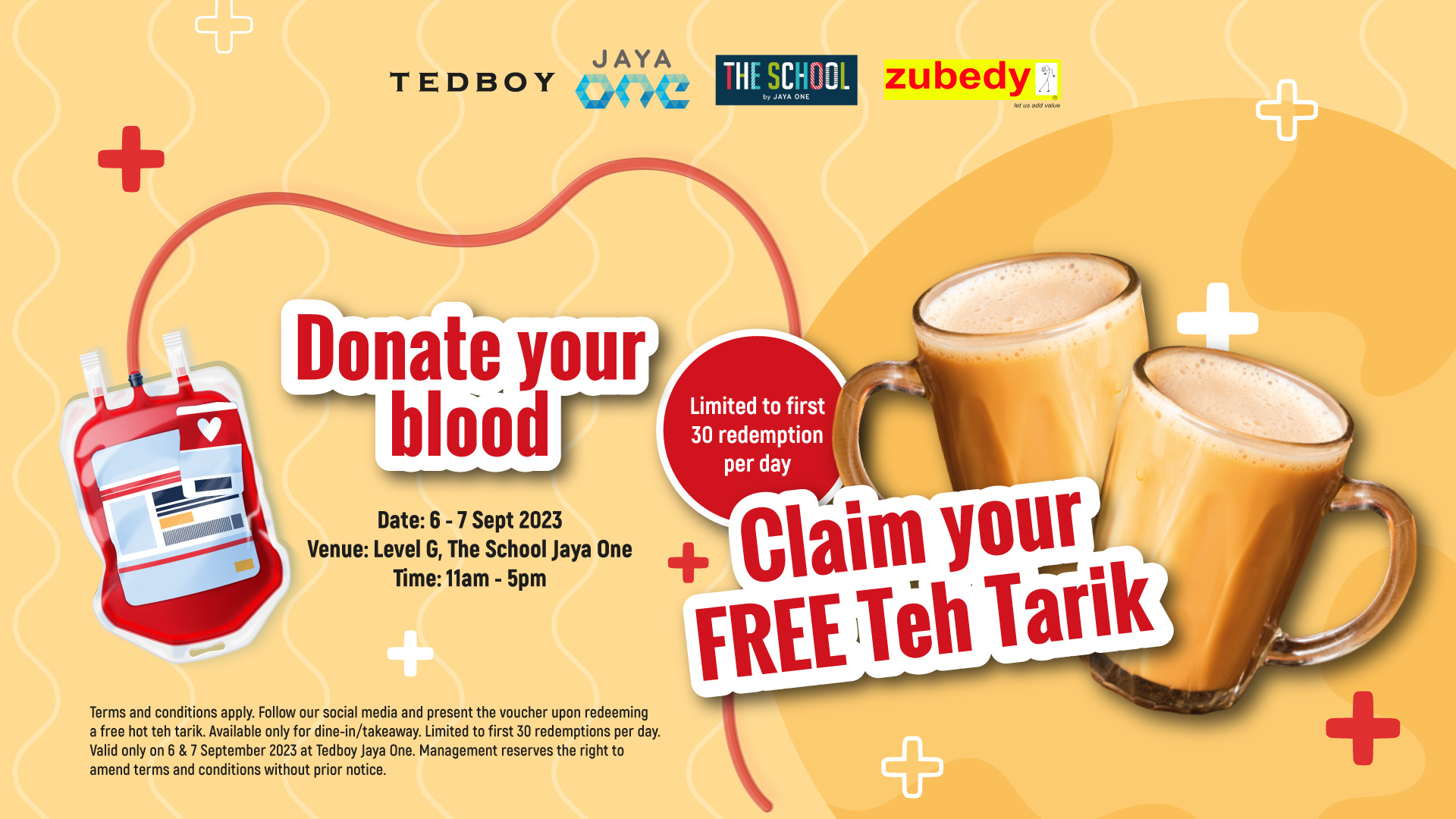 #ColoursRunSomewhereNice:
Circle the date on your calendar for an exciting event - #ColoursRunSomewhereNice! This event shows how Tedboy is all about togetherness, health, and community. Join us on September 10th, 2023, at FRIM (Forest Research Institute Malaysia). It's a beautiful natural setting where we'll have a day of fun and being friends.
To celebrate Malaysia's fantastic mix of cultures, we want you to wear your best traditional clothes. It's like saying "hello" to the different cultures that make Malaysia special. It shows how we all come together, even if we're different. So, put on your running shoes, invite your friends and family, and let's make this #ColoursRunSomewhereNice day unforgettable with lots of smiles, togetherness, and love for Malaysia.
As Malaysians embrace the patriotic month, it's not just a time to reflect on the journey towards independence and unity, but also to revel in the diverse landscape that characterizes the nation. This month-long celebration encapsulates the essence of Malaysia: a harmonious blend of cultures, an unwavering sense of togetherness, and a vision of progress that spans across every corner of the nation. We are proud to be Anak Malaysia!