As we approach Earth Day celebration on 22 April 2018, I took some time to read up about the topic of environmental issues and recycling in Malaysia. According to a write up on The Star Online, there is low awareness of recycling amongst Malaysian1. Recycling rate is only at 17.5% despite the introduction of waste segregation program 2 years ago. Recycling bins are few and far in between. If the recycling bins are there, they typically only include separation of glass, plastic and metal. In my opinion, separating organic matter from the waste could take another 10 years to materialize!

According to an article published in the Waste Management & Research journal, there is a good demand for waste plastics, papers & glasses and the recovery of 5% of these waste can yield about USD 3M yearly2. I do believe that everything needs to start somewhere, from a single act to create ripples of effect. So if you have been clueless about recycling, let's start today.

Living in Kuala Lumpur, we could be considered lucky as most things happen here before it cascades nationwide. There are initiatives by different groups and communities that try to do their bit for a better world such as the EcoKnights, Sampah Menyampah, The Hive Bulk Foods, UrbanR Recycle+ to name a few that I've read about, many more that I have not come across.

Vincent Chung of UrbanR Recycle shares that in Malaysia only plastics 1,2 &5 are recyclable due to lack of infrastructure making it costly to recycle the rest of the plastics. So what are plastics 1,2 & 5 to us layman?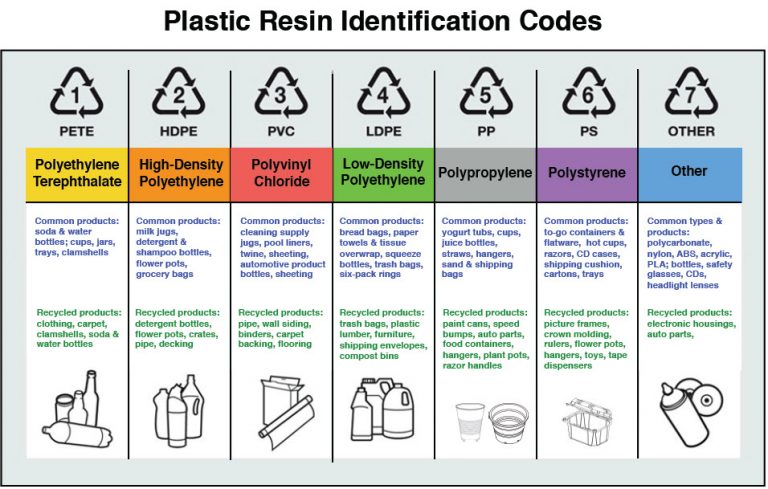 Plastic 1 is Polyethylene Teraphthalate (PET) used in our mineral water bottles, nyonya kuih packaging, egg trays and festive cookie jars (bottom transparent bit).
Plastic 2 is High Density Polyethylene (HDPE) usually used for milk, detergent, motor oil and shampoo bottles.
Plastic 5 is Polypropylene (PP). PP is strong and can usually withstand high temperatures. It is commonly found in takeaway food containers, lunch boxes and margarine containers.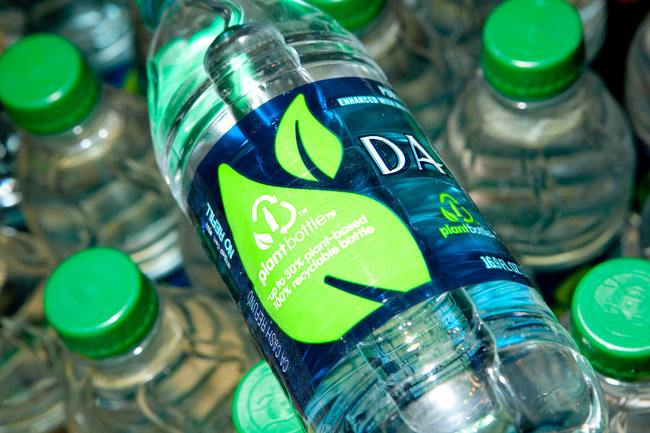 Another way to see the type of plastic is to look at the 3 arrow logos found at the bottom or side of the containers, as it usually shows a number in the middle of the arrows. As for the example above of Dasani product, CocaCola Company takes on a creative way of using their signature bottle silhouette to portray the number "1", as well as introducing plant-based recyclable bottle packaging.

Some community malls are also doing their bit to raise the awareness on sustainability and environmental issues this year. The School, Jaya One will be having a Go-Green Gardening Fest on 14-15th April which aims to renew interest in the humble joys of gardening with #gogogreenjayaone. KL Gateway Mall is also hosting a gardening event, this aimed at children above 5 years old on the same weekend of 14-15th April. So, if you are spending your weekends at malls, make it count by learning something new with our children! They are the future and it is our responsibility to guide them well.

Want to go Zero Waste? Check this video out:
As for Tedboy, we try our best to minimise the use of plastics in our product packaging (and use food-grade biodegradable plastics) as well as separate waste on our end to build habit for recycling within our staff and employees. We greatly appreciate our customers who visit us with their tupperwares for takeaways and shopping bags when they purchase our products. We encourage you to do the same today, too!

Great week ahead!

- Patrina


Sources:
1 https://www.thestar.com.my/news/nation/2017/08/20/low-awareness-on-recycling-among-malaysians/
2 Nasir Hassan, Mohd & Abdul Rahman, Rakmi & Lee Chong, Theng & Zakaria, Zulina & Awang, Muhamad. (2002). Waste recycling in Malaysia: problems and prospects. Waste Management and Research. 18. 320 - 328. 10.1034/j.1399-3070.2000.00133.x.