We are now expanding on our gifts and flower variations! We are proud to announce that we are collaborating with the WhichKraft Projekt (WKP) to offer you celebration balloons and bouquet gifts options.
WHO ARE THEY?
WhichKraft Projekt is an online event styling company that pushes boundaries and does the conventional in an unconventional style. They are also changing up the way people shop for party stuff and decorations.
Established in 2016, WhichKraft Projekt started with the sale of just balloons back then. In a 100 sq. ft. room that acted as their workspace, their two co-founders, Su Enn and Sue Ann, wanted to change up the local party scene in Malaysia.
And from a party of two, they've grown to a small, close-knit team of party stylists, florists, krafters + balloonists that design, style + create an atmosphere of luxe, love and all things nice. Together we in Tedboy and Which Kraft Projekt  are dedicated in krafting bespoke memorable moments at our clients' events.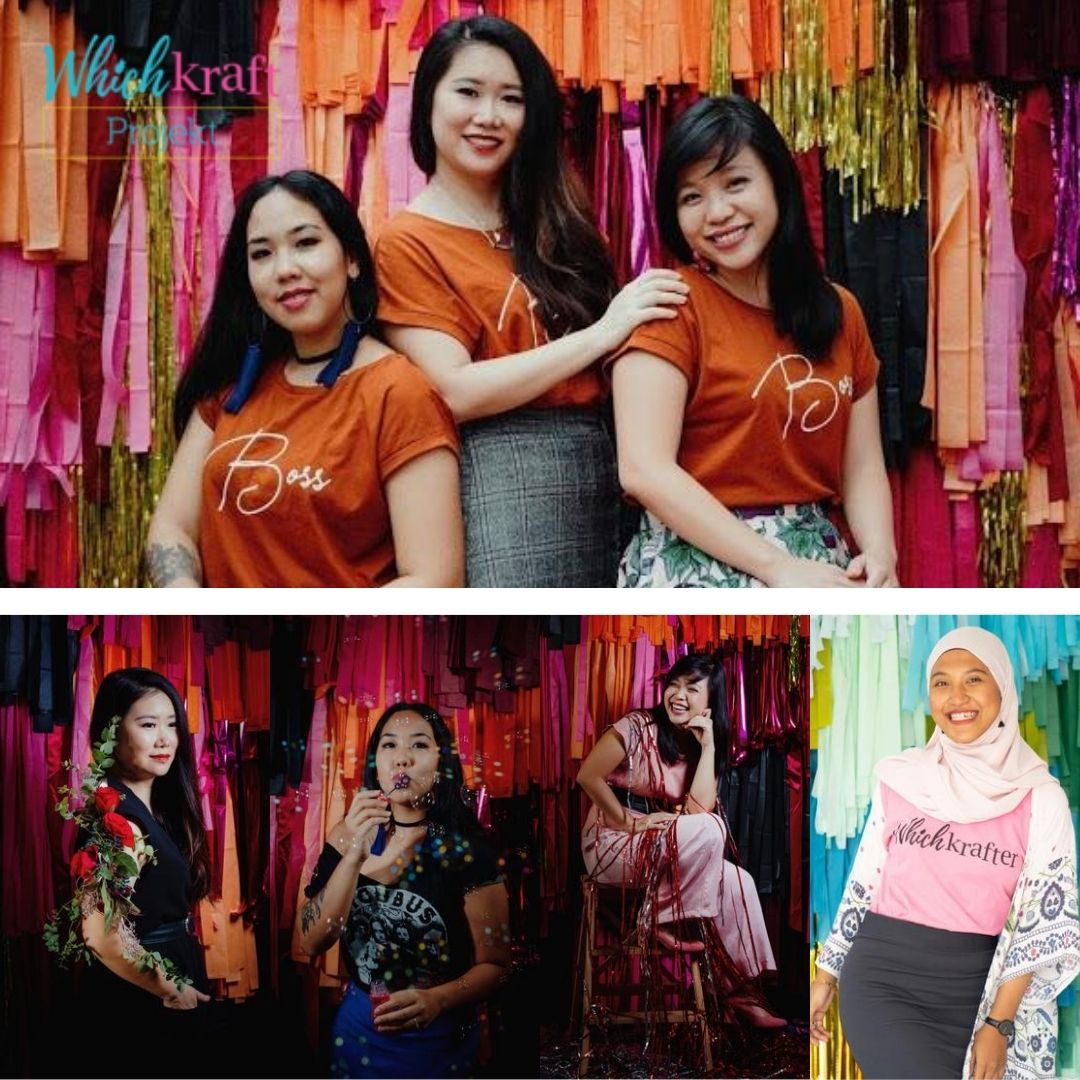 Show your love with some balloons.
Sending cakes and flowers to your loved ones is beautiful but it will be more interesting with some balloons! They are an adorable way to express your love for your special someone. Nowadays balloons are not only for big parties, but you can make it as a gift to someone special. They said: Love is in the air!
Balloons with flowers? Why not! 
This time, we brought a hot air balloon inspired flower box. It comes with fresh flowers in a box and a clear balloon with a stick which will resemble the hot air balloon. Perfect for any occasion. 

Just want to spruce up your homes with some flowers? Grab these market bundles that will brighten your living room area! These bundles are packed in 'market-style' so you can arrange it as you pleased in your own vase or pot! We have 2 selections: Market Bundles RPW (in seasonal flowers) and Summer Bundle (with sunflowers!)
They said if you love somebody you must show your effort! 
We bring you a fresh flower market bundle to unleash the crafty side of yours. You can arrange and style it that can match with your preference. Send your truly original arrangement to melt their heart  with your skills and talent. For those who love fresh flowers in their house or even in their workplace, you can style it to your liking.
Some of WKP products available on Tedboy website that you can pair with our delicious baked goods.
Send a special care-pack (XL Gift Parcel Rotten) paired with Tedboy Chocolate Chip cookies to your loved ones. We recommend this to girlfriends, moms and your lovely wife!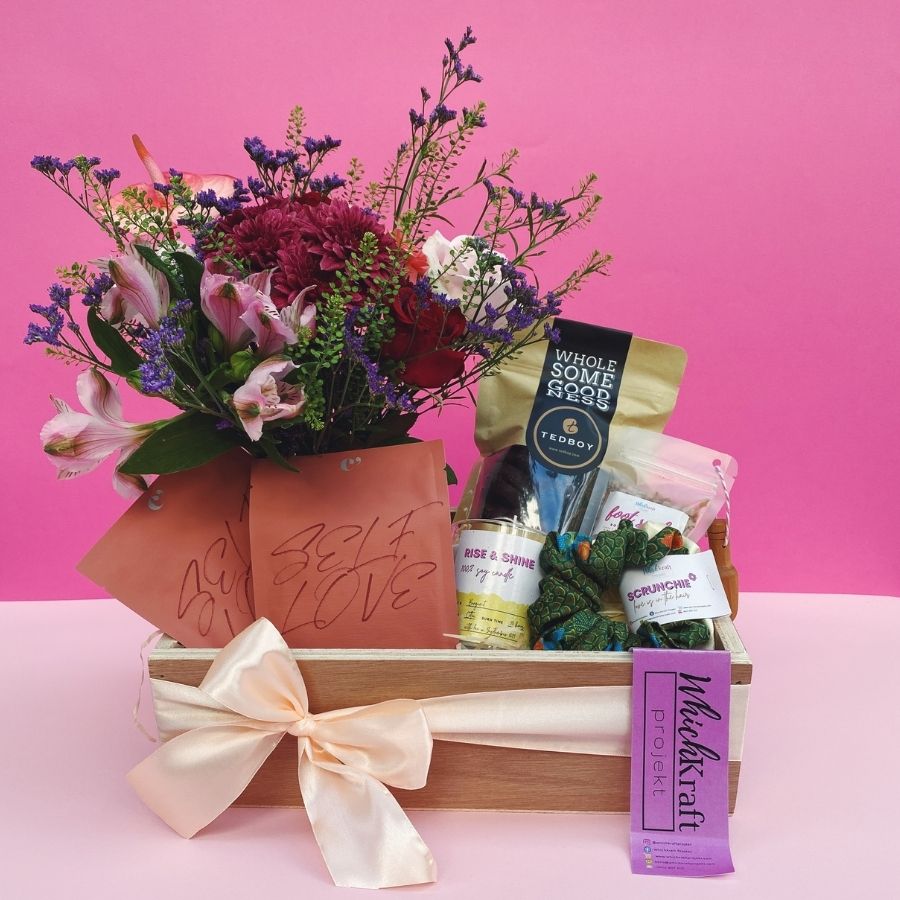 Balloons galore! Who wouldn't love balloons, they bring a smile to your face, especially one that is colourful. It's a simple gift to pair with Tedboy's whole cakes! Choose from various balloon sizes, be it with a flower box or without. You can also choose the well wishes that you would like to have on the balloon itself, whether it is a "Congratulations" or a "Get Well Soon"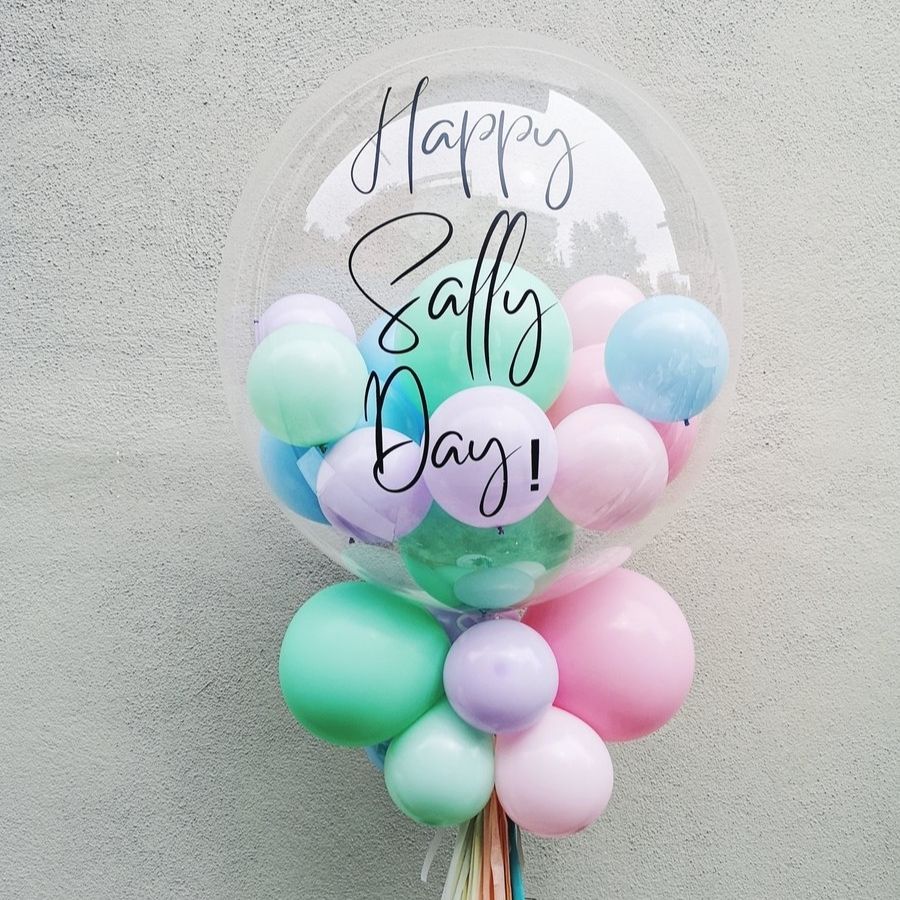 Shop here:WKP X Tedboy